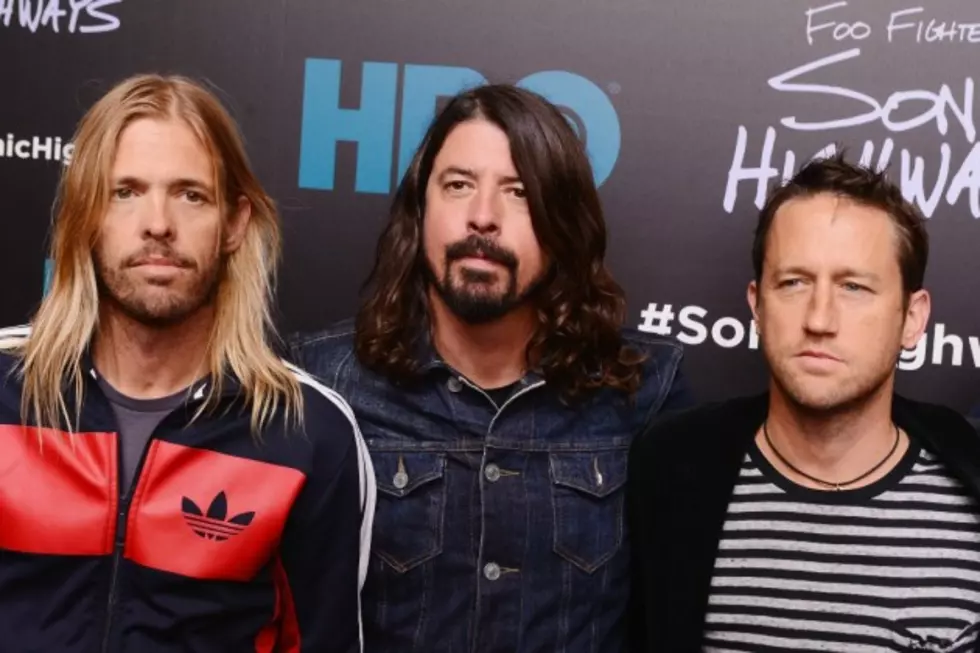 Foo Fighters' 'Sonic Highways' Includes a Song Inspired by Nirvana's Breakup
Stephen Lovekin, Getty Images
The Foo Fighters' new 'Sonic Highways' album acts as a sort of musical tour through the U.S., paying tribute to places and performers who have inspired the band -- a journey that, as frontman Dave Grohl explained to Studio Brussel, meant revisiting one of the more painful periods in his life.
Discussing the band's stop at Robert Lang Studios in Seattle, where Nirvana recorded in 1994, Grohl recalled, "Seattle is where my life changed with Nirvana, and then my life started over with the Foo Fighters. I would use Seattle as an example -- I tell the story of the city and this crazy studio. The studio is the last place where Nirvana recorded, it's this strange underground studio north of the city, that was right down the street from my house. Not long after we recorded there, Kurt [Cobain] died."
The studio, Grohl explained, proved pivotal in Grohl's next step after Cobain's death forced Nirvana's dissolution -- and returning there yet again for the new album (and its accompanying eight-part HBO documentary series) helped inspired the 'Sonic Highways' track 'Subterranean.' "I didn't want to make music anymore after Nirvana, then time went on and I thought, 'Wait a minute, music is the one thing that's going to help me start over, it's going to heal me, so that's what I have to keep doing,'" he continued. "So I went back to that same studio, and recorded again, and my life started over again, so that becomes the theme of the episode, and that also becomes the theme of the song."
The 'Sonic Highways' series aired its first HBO episode Oct. 17; the album is scheduled to arrive in stores Nov. 10.
You Think You Know Foo Fighters?