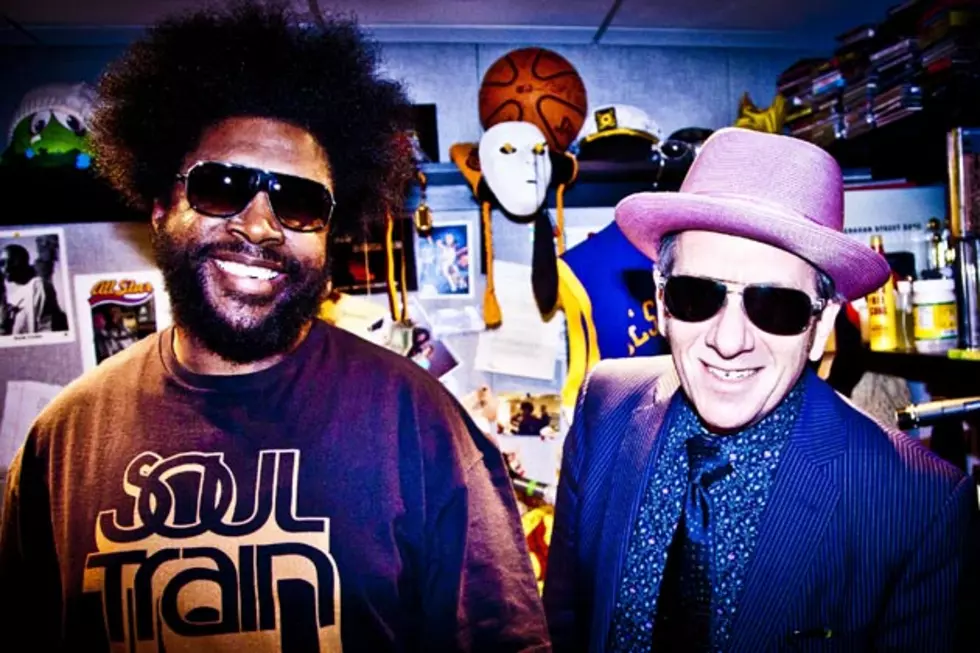 Elvis Costello's Album With the Roots Coming in September
Tamara Weber
Elvis Costello's new album with the Roots, 'Wise Up Ghost,' will be released on Sept. 17. The record marks Costello's first on Blue Note Records, the venerable jazz label that's been around since 1939, and first since 2010's 'National Ransom.'
The album, which the Roots' drummer and leader Ahmir '?uestlove' Thompson called "brilliant," stemmed from Costello's appearances on 'Late Night With Jimmy Fallon,' where the Roots are the house band. A few white-label copies of 'Wise Up Ghost' were made available on Record Store Day last month.
Sessions for the album were recorded at a couple different places, including Costello's Hookery Crookery Studios. "It's a moody, brooding affair, cathartic rhythms and dissonant lullabies," ?uestlove says in the album's press release. "I went stark and dark on the music, Elvis went HAM on some ole Ezra Pound s--t."
We're not exactly sure what that means, but we're guessing it's a pretty cool thing. Either way, it should be one of the year's most interesting collaborations. Costello is at his best when he has a great band backing him. And the Roots are one of the best working right now.
More From Ultimate Classic Rock