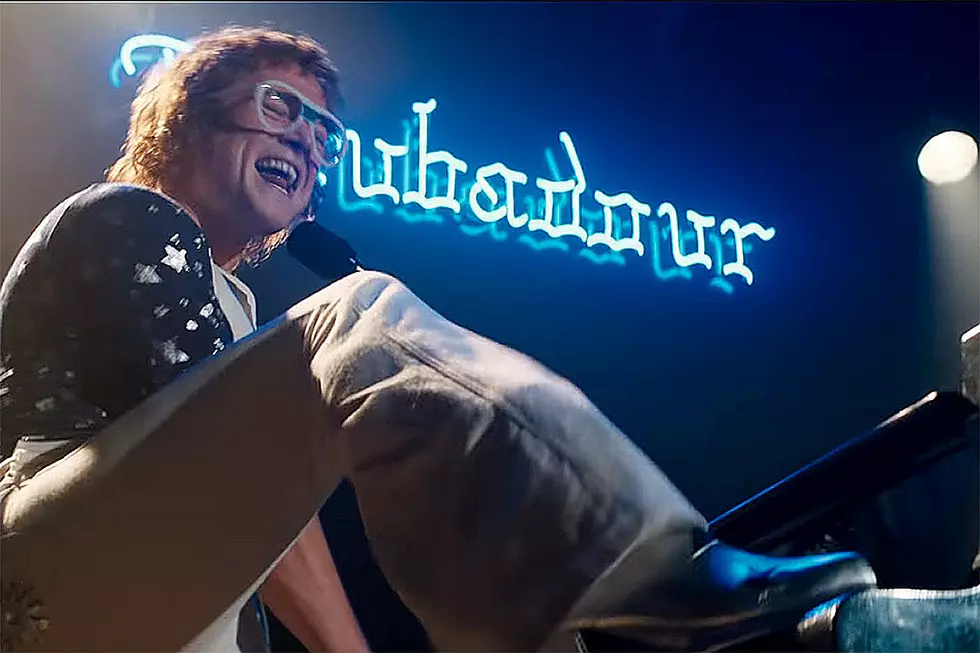 'Rocketman' Set to Battle for Third Place During Opening Weekend
Paramount Pictures
The Elton John movie Rocketman is expected to make between $20 million and $30 million over its opening weekend, meaning a battle for third or fourth position in the box office charts.
Variety reported that Godzilla: King of the Monsters was certain to secure the top spot, with $50-55 million in ticket sales predicted. Aladdin, which took $91 million last weekend, was on course to add $36-45 million to its total. Rocketman's most direct competitor is the horror movie Ma, which could bring in between $18 million and $22 million this weekend.
There are other reasons that the movies don't compare directly, including the fact that the Rocketman is less of a biopic and more of a musical, that it courts fiction in the pursuit of a strong story rather than being a faithful account of John's life and that John hasn't secured the same status as Queen singer Freddie Mercury – simply because he's still alive.
Variety said that producers felt a more accurate comparison would be with musicals A Star Is Born and The Greatest Showman, which took $43 million and $8.8 million over their opening weekends in 2018 and 2017, respectively. They were described as "modest debuts that built an audience over time," with both movies having made $434 million globally – less than half of Bohemian Rhapsody's total.
"John is an iconic figure around the world," the report noted, "and [Taron] Egerton's take on his greatest hits could translate into a crowd pleaser."
Predictions aside, a survey of moviegoers earlier this month concluded that Rocketman was the second most anticipated title of the summer, with only Spider-Man: Far From Home scoring higher. Richard Madden, who plays John's manager and lover John Reid in the movie, was rated top in the "hottest rising stars" category.
John recently declared himself satisfied with what fans will see onscreen, saying the point of making the movie had been "to make something that was like my life: chaotic, funny, mad, horrible, brilliant and dark." "It's obviously not all true," he added. "But it's the truth."
Everything You Wanted to Know About the 'Rocketman' Movie
More From Ultimate Classic Rock