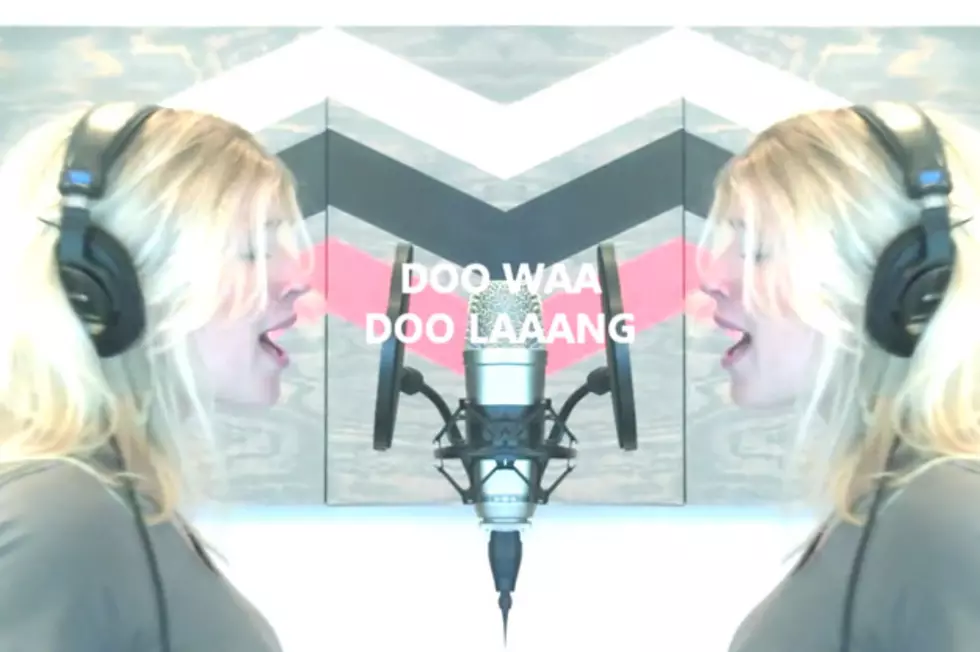 ELO's 'Telephone Line' Gets Modern Update From Jack and White With Fitz From Fitz and the Tantrums
Covers are all the rage these days, and the folk-pop duo Jack and White have done a pretty solid job with their newly released version of the Electric Light Orchestra classic, 'Telephone Line.'
The duo of Jack Matranga and former American Idol contestant Brooke White have the harmonies down, and welcome a third participant, Fitz of Fitz and the Tantrums fame, to join in on the track. The group even go so far as to add the opening vocal effect that ELO had on the original, with White's vocals eventually becoming fuller as the song moves on just like Jeff Lynne's did before her.
They've also shot a very DIY music video for the song, which just premiered at Spinner. It captures the pair jamming out the song in the studio along with split screen shots of Fitz lending his own vocal harmonies. There are also scattered shots of California landscapes, telephone booths, and wires adding to the effect of the song.
'Telephone Line' is one of the songs recorded on their new covers EP, 'Undercover,' which also features the Mamas and the Papas classic 'California Dreamin'' and the Eurythmics' 'Here Comes the Rain Again' among others. It's currently available on iTunes.
Watch Jack & White's 'Telephone Line' Video With Fitz
More From Ultimate Classic Rock