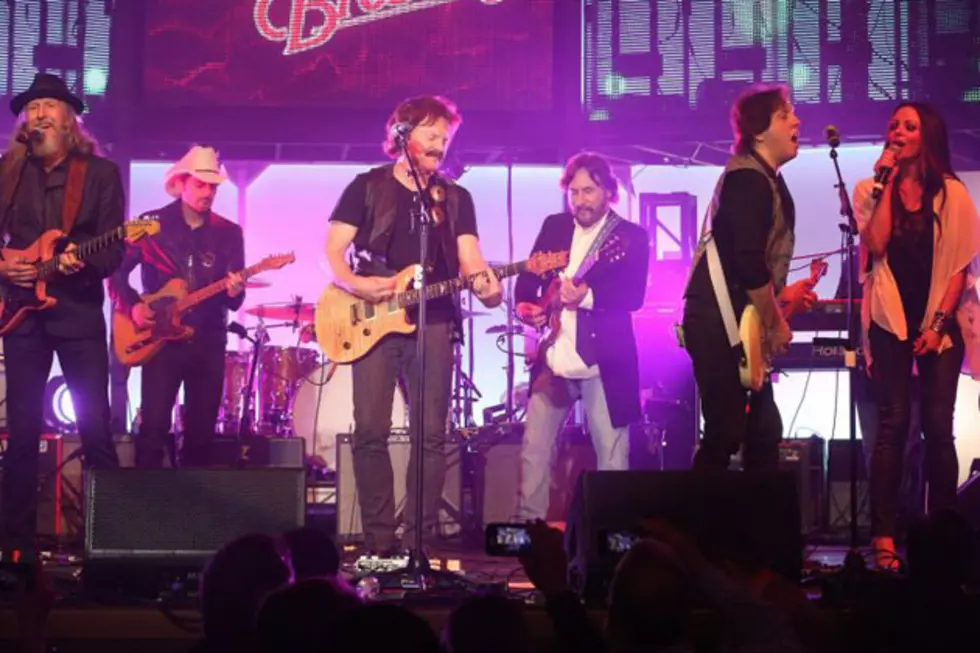 Doobie Brothers Reveal Guest List for 'Southbound' Country Tribute Album
Alan Poizner, Sony Nashville
Their roots are in the Bay Area, but their busy concert schedule takes them all over the world -- and this fall, the Doobie Brothers' next album is sending them 'Southbound' for re-recordings of some of their biggest hits and fan favorites, accompanied by an all-star roster of country music guests.
Along with former member and five-time Grammy winner Michael McDonald, the Doobies' current lineup entered the studio at the behest of producer David Huff, familiar to classic rock fans for his work as a co-founder (along with his brother, well-known session guitarist Dann Huff) of the short-lived band Giant. As Doobies guitarist and singer Patrick Simmons recently told the Mobile, AL alt weekly Lagniappe, the project quickly gathered steam at Sony Nashville.
Admitting that "we didn't know there were people in the country genre that were fans of the band," Simmons continued, "The artists picked the tracks. It's a best-of, if you will, but it's re-done by incredible Nashville players in the studio, who were incredibly good and fast. We had three guitar players going at one time, and Michael McDonald playing keyboard on his tunes. So, we would go in and cut the track using one or two takes, and it was done. It had guitars, drums, bass and pedal-steel, and it was phenomenal. I've never done anything like that before, and I was just blown away at how efficient and good they were."
Because of the way it was recorded, Simmons admitted that the band often wasn't around to see their Nashville guests lay down their parts -- and he said he's sworn to secrecy regarding which artists appeared on which cuts -- but he was able to share the 'Southbound' roster. "We got Brad Paisley, Blake Shelton, Zac Brown Band, Toby Keith, Chris Young, Charlie Worsham, Sara Evans, Jerrod Niemann, Amanda Rivera and Love & Theft. As far as people who played on the album, we have Vince Gill and Dann Huff, who are both phenomenal guitarists," he added. "We were kinda blown away that these folks would be interested in jumping on board with us, but they were eager to do it."
According to Simmons, 'Southbound' is due out Nov. 4; we'll presumably see and hear more from the album in the coming weeks.
More From Ultimate Classic Rock