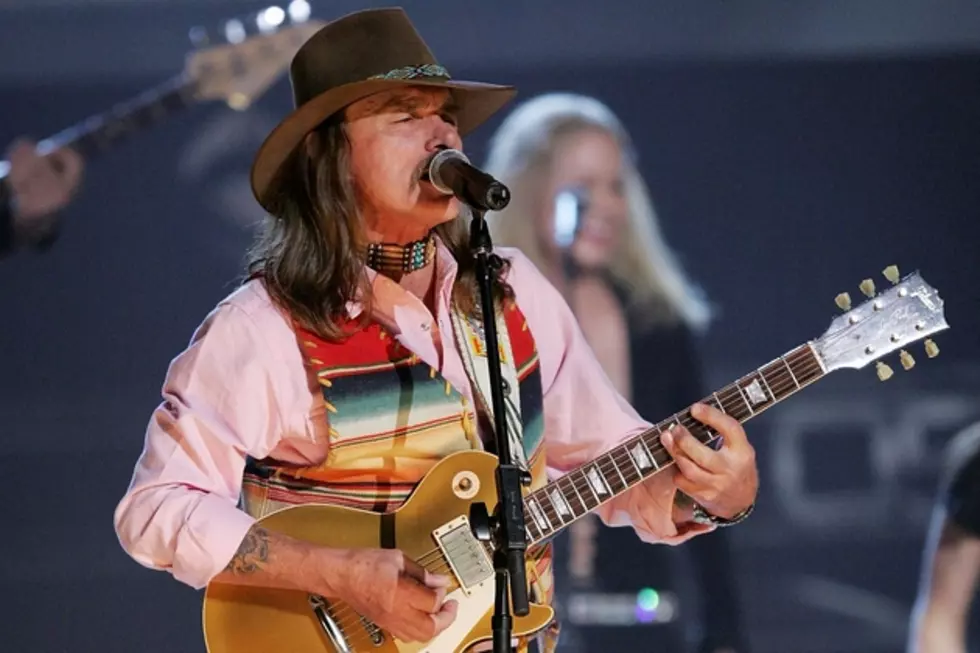 Dickey Betts Forced to Cancel Shows After Health Scare
Frank Micelotta, Getty Images
Legendary singer and guitarist Dickey Betts has canceled a number of upcoming shows with his band Great Southern after battling unknown health issues.
The 69-year-old musician, best known as a founding member of the Allman Brothers Band, has been canceling or re-scheduling shows since the early part of April, according to Vintage Vinyl News. A series of Facebook posts announcing those canceled shows have included comments about the delays being due to "doctor's orders," adding that Betts has been confined to at-home rest. Now he has canceled the rest of his May schedule as well.
While the exact nature of Betts' illness remains undisclosed, his manager posted the following to Facebook on Friday (May 10):
First the good news. Doctors have finished testing all of the biopsies they took from Dickey in a previous procedure. All of them came back negative for cancer of the bladder and prostate. Dickey is undergoing another procedure today to give him some relief from the problems that put those tests in motion. He is getting stronger every day and should resume touring next month. That being said, the May performance at Wild Bills is postponed (again) and a new date will be announced soon. Thanks for your interest in his health and your patience. I will update this situation again next week.
David Spero (Dickey's manager)
According to his website, Betts is scheduled to resume touring on June 7 with a performance in Plymouth, N.H.
More From Ultimate Classic Rock