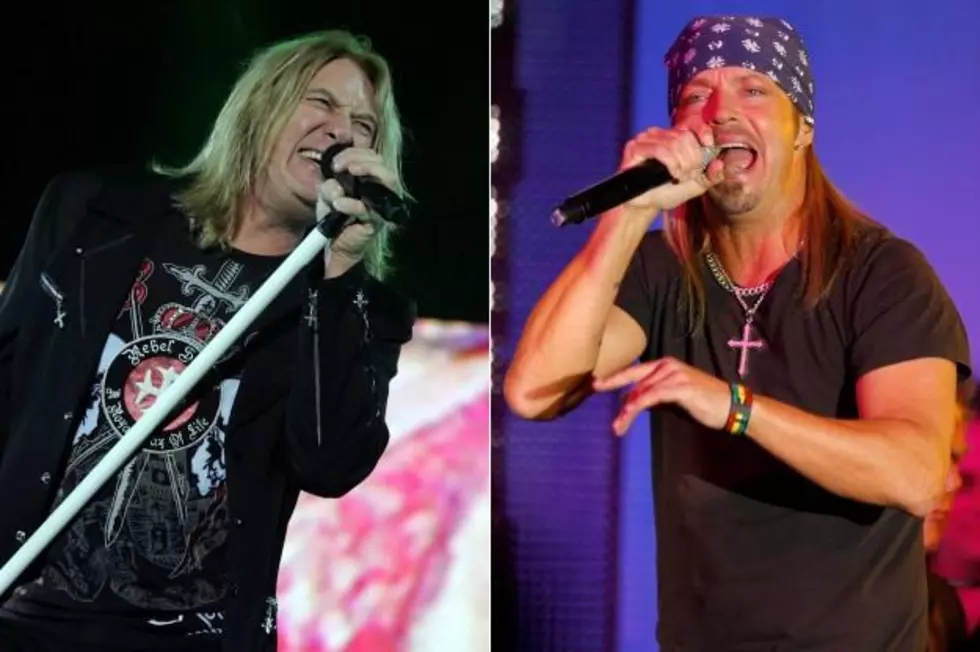 Def Leppard and Poison's 2012 Summer Tour Adds Six Dates
The tour, which will begin June 20 in Salt Lake City, will now conclude on September 15 in Santa Barbara, Calif. after stops in Monterrey, Mexico and Mexico City the week before. The bands also added scattered shows for July, August and September in Omaha, Buffalo and Dallas.
The bands also have special VIP packages available that guarantee premium seating and give limited edition merchandise. Details can be found here.
Def Leppard and Poison 2012 Tour Dates
6/20 — Salt Lake City, Utah
6/22 — Irvine, Calif.
6/23 — Las Vegas, Nev.
6/25 — Denver, Colo.
6/27 — Kansas City, Mo.
6/29 — Atlanta, Ga.
6/30 — Tampa, Fla.
7/2 — Cincinnati, Ohio
7/3 — Nashville, Tenn.
7/6 — Cleveland, Ohio
7/7 — Detroit, Mich.
7/10 — Baltimore, Md.
7/11 — Newark, N.J.
7/13 — Wantagh, N.Y.
7/16 —Montreal, Que.
7/17 — Hamilton, Ont.
7/19 — Chicago, Ill.
7/21 — Omaha, Neb. *
7/22 — Cadott, Wisc.
8/9 — Sunrise, Fla.
8/11 — Charlotte, N.C.
8/12 — Virginia Beach, Va.
8/14 — Pittsburgh, Pa.
8/15 — Hershey, Pa.
8/17 — Buffalo, N.Y. *
8/18 — Mansfield, Mass.
8/20 — Saratoga Springs, N.Y.
8/22 — Bangor, Maine
8/24 — Noblesville, Ind.
8/25 — St. Louis, Mo.
8/28 — Des Moines, Iowa
8/29 — Lampe, Mo.
8/31 — Oklahoma City, Okla.
9/3 — Dallas, Texas *
9/4 — Austin, Texas
9/6 — Monterrey, Mexico *
9/8 — Mexico City, Mexico *
9/15 —  Santa Barbara, Calif. *
More From Ultimate Classic Rock