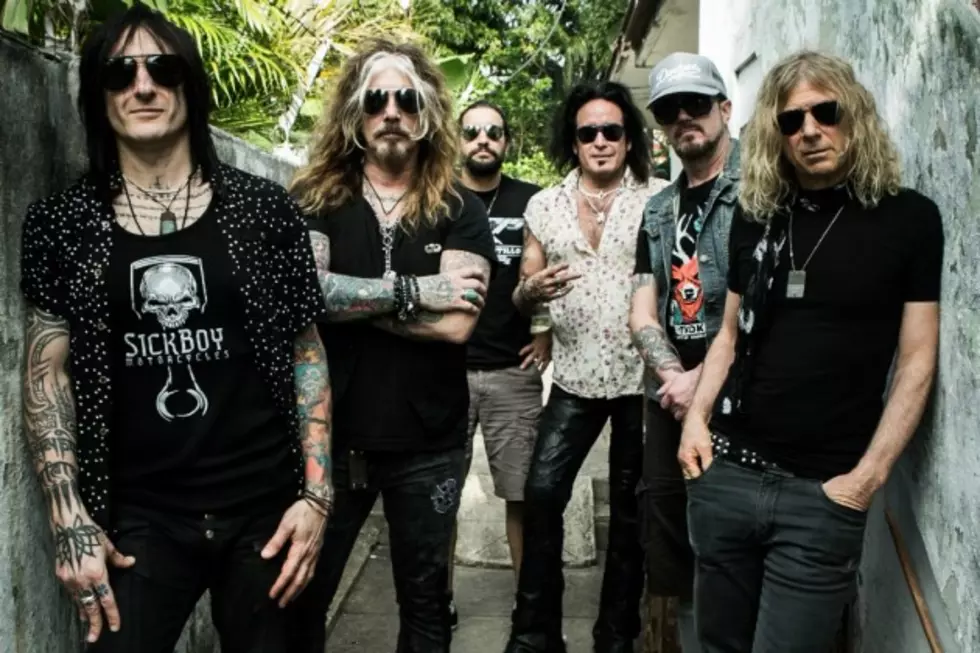 Hear the Dead Daisies' New Song 'Midnight Moses': Exclusive Premiere
Katarina Benzova / The Syndicate
You say you want to hear a song from the new Dead Daisies album Revolución? Well, you know ... we can help you out there.
You can listen to "Midnight Moses" below:
Revolución takes its title from the group's recent visit to Cuba, which marked the first time a Western band had performed for the island nation since diplomatic ties were restored with the U.S. late last year — and led into some new music recorded during the journey with producer Ben Grosse.
"Music should always be considered as a common denominator for people to get together and share experiences," Mendoza told Billboard, explaining that the band's goal is to "create new classic rock" and adding, "Cuba has always been on my list of places to go. Cuba's been off the map, so to speak, and I was always very curious to go see how the other half lives."
Although a U.S. release date for Revolución is still being settled, current plans call for a late-summer arrival. The album track "Midnight Moses" is the first peek into the record.
"'Moses' is a song I've always wanted to do, so with the trip to Cuba we all thought it would be cool to have some of the local musicians participate," Corabi tells Ultimate Classic Rock. "As it turned out, the middle break in Moses allowed us to have an amazing percussionist named Yaimi Karell Lay do some congas, and I think she nailed it beautifully!"
Motley Crue Albums Ranked Worst to Best
40 Artists Who Should Be in the Rock and Roll Hall of Fame
More From Ultimate Classic Rock