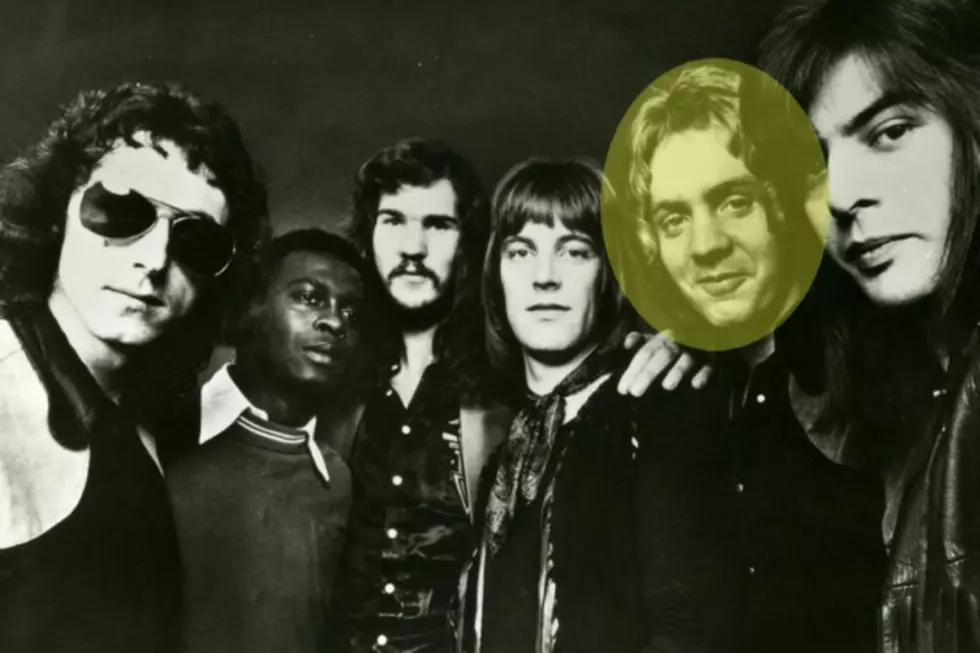 Black Widow's Clive Beer-Jones Dead at 65
CBS
Clive Beer-Jones, a co-founding member of the early British prog metal band Black Widow, has passed away at the age of 65.
Beer-Jones had been battling cancer for some time, and informed fans in 2013 that doctors had informed him his condition was terminal. "Sadly the cancer has spread like mad and is now in my stomach wall and cannot be cured," he wrote in Feb. 2013. Saying his physician "gave me 4 to 24 months to live," Beer-Jones sounded a slightly hopeful note when he added, "I have been offered chemo a much stronger type than last time that might prolong my life so I have to take that offer."
Unfortunately, that treatment was unable to stave off the disease, and Beer-Jones passed away in hospice care on Oct. 16, less than two months before he and his civil partner, Kelvin Beer-Jones, were scheduled to be married.
Beer-Jones remained working up until his death; according to reports, he'd recently wrapped work on a handful of new songs in the weeks before his passing, and was about to see Black Widow's 1970 album 'Sacrifice' receive the reissue treatment courtesy of Repertoire Records.
Founded in 1966 as Pesky Gee!, Black Widow were chiefly noteworthy in their day for making use of lyrical and visual imagery that many considered shocking, including Satanic and occult themes, as well as mock sacrifices during stage performances. Their relatively brief run concluded in 1973 following the release of 'Black Widow III,' but they remained an influential figure for black metal artists and fans, and several albums of previously unreleased material -- including 1997's 'Black Widow IV,' recorded just prior to their breakup -- have followed over the years.