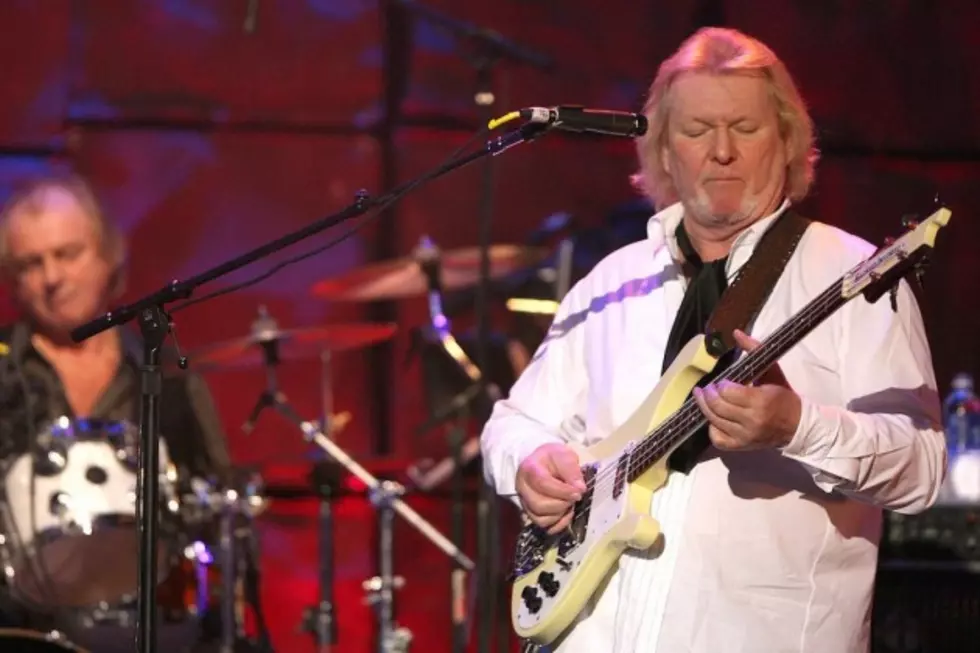 Yes Bassist Chris Squire Undergoing Leukemia Treatment
Michael Buckner, Getty Images
Longtime Yes bassist Chris Squire will sit out the band's upcoming tour dates while he undergoes treatment for leukemia.
According to a press release issued by the group's publicist, Squire has been diagnosed with Acute Erythroid Leukemia (AEL), an uncommon form of Acute Myeloid Leukemia (AML), and will receive medical care near his home in Phoenix over the next few months. The band has announced its intention to fulfill its touring obligations, which include a series of summer dates with Toto and a Cruise to the Edge in November.
The press release adds that multi-instrumentalist Billy Sherwood, who served as a touring member in the early '90s before becoming a full-fledged member of Yes between 1997-2000, has been tapped to step in for the upcoming dates and handle Squire's parts.
Squire sounded an optimistic note in a quote included in the announcement, saying, "This will be the first time since the band formed in 1968 that Yes will have performed live without me. But the other guys and myself have agreed that Billy Sherwood will do an excellent job of covering my parts and the show as a whole will deliver the same Yes experience that our fans have come to expect over the years."
Sherwood, meanwhile, described the assignment as a "bittersweet" moment. He has also worked with Squire outside of Yes, as a member of Conspiracy. "I was very moved," Sherwood said, in a Facebook post. "As I told Chris, he is the reason I wanted to play bass and sing, when I started my professional career. My love for the band and for my friends made the answer very easy. 'Of course,' I said, 'under the banner of your returning ASAP.'"
See Yes and Other Rockers in the Top 100 Albums of the '70s
Rock and Roll Hall of Fame's Worst Snubs
More From Ultimate Classic Rock