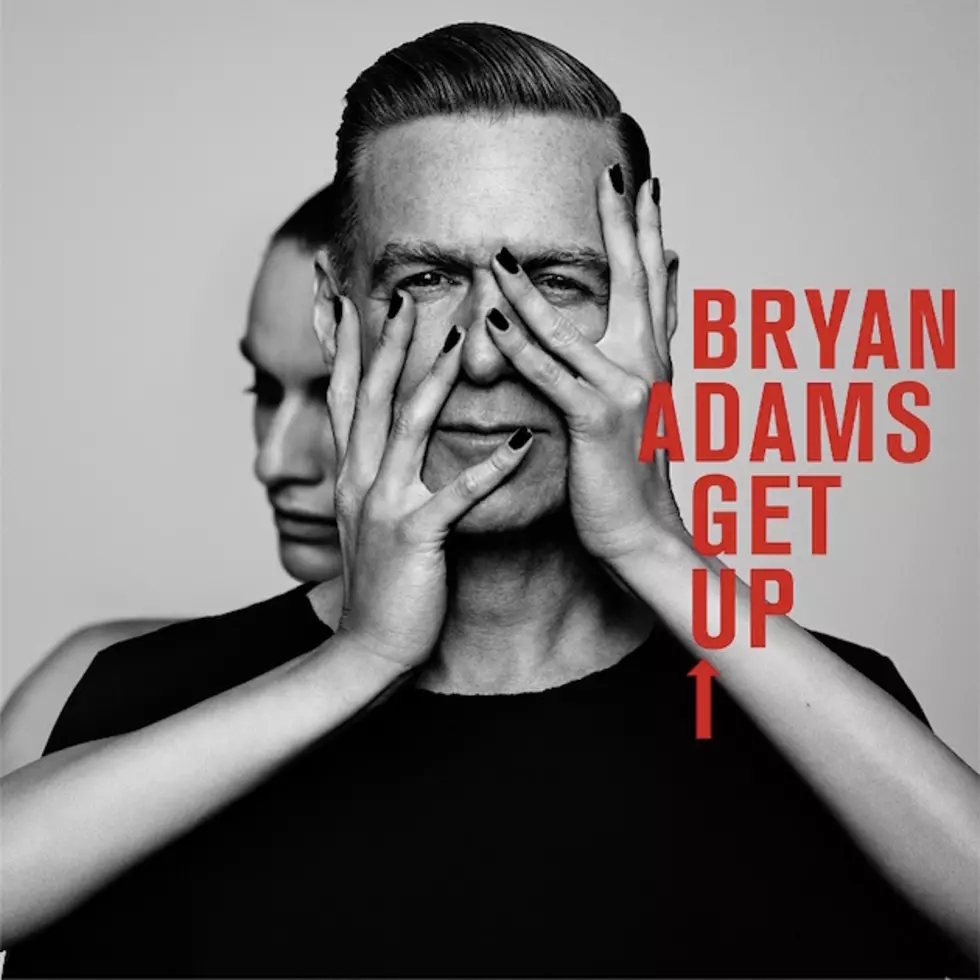 Bryan Adams Announces Title, Track Listing for New Jeff Lynne-Produced Album
UMe
A complete track listing is below, along with confirmed tour dates in support of Get Up. Videos will be produced for both "You Belong To Me," which is available instantly with pre-orders, and for "Brand New Day." Actress Helena Bonham Carter will be featured in the latter.
"It came together quite organically, song by song, working with Jeff producing over the past couple of years whenever he had time," Adams says in pre-release materials. "It was a great partnership as it gave me plenty of time to write the songs, most of which are a collaboration with Jim Vallance. We all worked primarily over the internet from Canada, Europe and L.A., sending demos and parts of songs until we got it right."
Lynne, who has produced Paul McCartney, Tom Petty, Joe Walsh and others, said he's "always been a big fan of Bryan so getting to work with him was a great pleasure. Bryan would send me a demo across the internet, then I would play most of the instruments to make a finished backing track and send it back to him in England. There he would put the lead vocal on to the song and send it back to me in California – 5,400 miles apart! And it's turned out to be a rockin' album."
Track listing for Bryan Adams' 'Get Up':
"You Belong to Me"
"Go Down Rockin'"
"We Did It All"
"That's Rock and Roll"
"Don't Even Try"
"Do What Ya Gotta Do"
"Thunderbolt"
"Yesterday Was Just a Dream"
"Brand New Day"
"Don't Even Try" – acoustic
"We Did It All" – acoustic
"You Belong to Me" – acoustic
"Brand New Day" – acoustic
Upcoming Bryan Adams tour dates:
9/18 – Bloomington, IL
9/19 – Fayetteville, AR
9/20 – Memphis, TN
9/21 – Springfield, MO
9/23 – Minneapolis, MN
9/24 – Bemdji, MN
9/25 – Sioux City, IA
See Brian Adams and Other Rockers in the Top 100 Albums of the '80s
Rock and Roll Hall of Fame's Worst Snubs
More From Ultimate Classic Rock