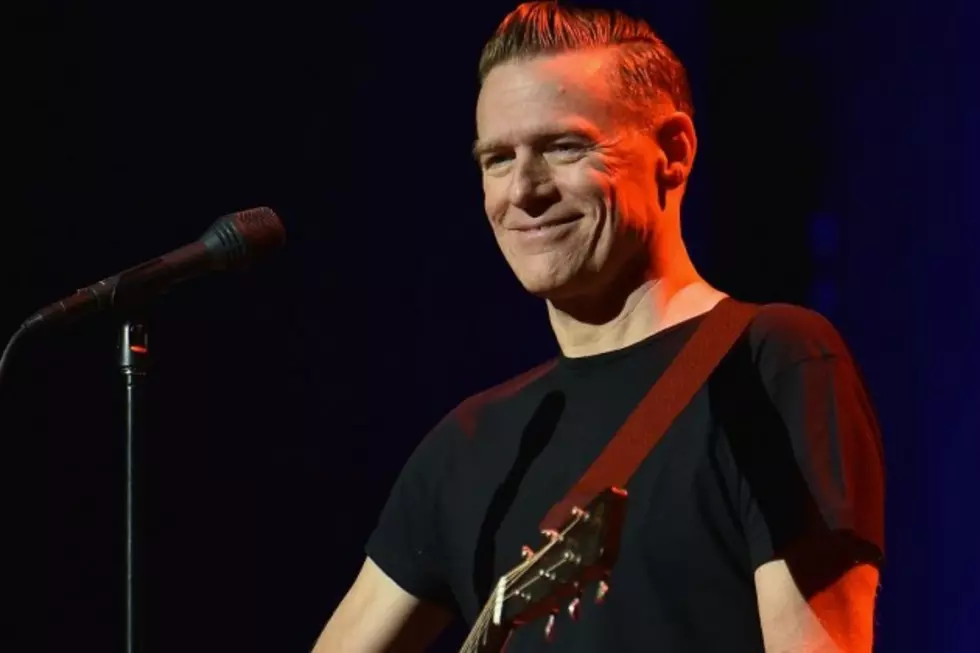 Bryan Adams Teases Details of 'Rocking' New Album
Michael Loccisano, Getty Images
Bryan Adams isn't quite ready to reveal all the details of his new, Jeff Lynne-produced album, but he seems confident the results will be worth the wait.
ABC News Radio reports that Adams is readying an announcement regarding the new set for Aug. 10. In the meantime, he tells the network that this LP, which represents his first release of all-new material since 2008's 11, is "one of the best records I've ever made, for sure."
"Believe me, I'm so excited about this. I can't wait for it to come out," insisted Adams. "It's up, it's rocking, it sounds really retro ... and I don't care!"
Adams pointed to his busy touring schedule and home life as reasons for the lengthy layoff between collections of new songs, as well as his busy side career as a photographer. Perhaps more importantly, he says he prefers to take a "quality over quantity" approach to releasing records.
"It's a lot of work to put a record together and it's a lot of work to promote it," said Adams. "So, I'd rather just really focus — even if I did one album this whole decade, that's okay with me. I'm just really sort of happy making it as good as it can be."
Adams' enthusiasm for the Lynne-produced project was evident when he spoke with Ultimate Classic Rock last year. Saying he'd been a fan of the Electric Light Orchestra leader for years, he recounted his eagerness to join up in the studio — and suggested, even though they were only partway through at the time, that it would hold up against his best work.
"At the rate that I'm working with Jeff, this record we're making together is going to be the best record I've ever made," Adams told UCR. "I say that with great trepidation, because I know it's not done yet. But so far, the six tracks that we've done, they're just blinding!"
See Brian Adams and Other Rockers in the Top 100 Albums of the '80s
Rock and Roll Hall of Fame's Worst Snubs
More From Ultimate Classic Rock