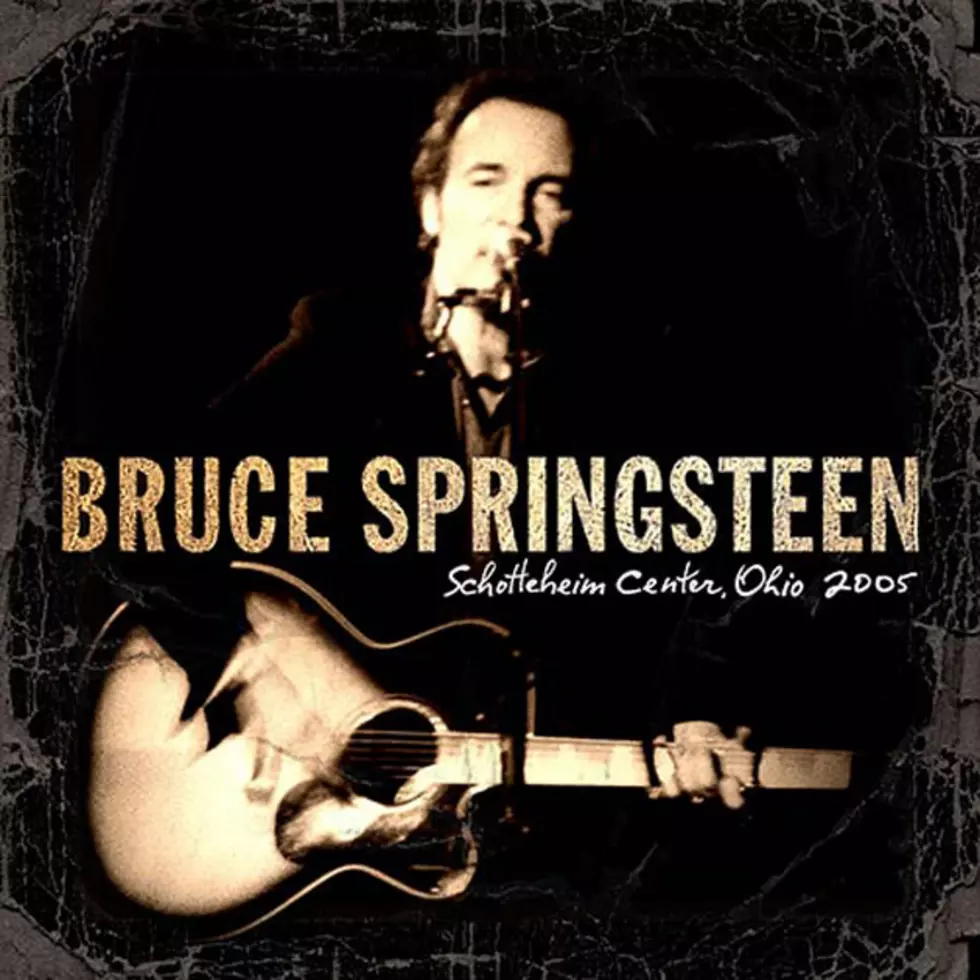 Bruce Springsteen Releases 2005 'Devils & Dust' Tour Concert
brucespringsteen.net
After going chronologically for the past five show from his archives, Bruce Springsteen has skipped forward nearly two decades. Today (Sept. 26), he released his July 31, 2005 date from the Value City Arena at the Schottenstein Center in Columbus, Ohio.
The concert was performed during his Devils & Dust tour, which saw him touring by himself. Springsteen went back and forth between acoustic and electric guitars, piano, electric piano, a pump organ and, on one or two songs per night, only a harmonica played through a distorted bullet microphone. Alan Fitzgerald played keyboards on a few songs. Without the expectations of an E Street Band show, he had the freedom to rearrange well-known songs and pull out obscurities on a nightly basis.
This night is a perfect example of what he was aiming for. He begins with the first and, to-date, only performed version of "Lift Me Up," a song written for John Sayles' film Limbo and released on the bonus disc of The Essential Bruce Springsteen compilation. In addition to spotlighting songs from Devils & Dust, other rarely played cuts in Columbus include "Back in Your Arms," "State Trooper," "Cynthia" and the final two songs from Tunnel of Love, "When You're Alone" and "Valentine's Day." He closed with a cover of Suicide's "Dream Baby Dream."
Bruce Springsteen July 31, 2005 Setlist
1. "Lift Me Up"
2. "Reason to Believe"
3. "Devils & Dust"
4. "Lonesome Day"
5. "Long Time Comin'"
6. "Back in Your Arms"
7. "For You"
8. "State Trooper"
9. "Cynthia"
10. "One Step Up"
11. "Reno"
12. "When You're Alone"
13. "Valentine's Day"
14. "Lost in the Flood"
15. "The Rising"
16. "Further on (Up the Road)"
17. "Jesus Was an Only Son"
18. "Two Hearts"
19. "The Hitter"
20. "Matamoros Banks"
1. "Ramrod"
2. "Bobby Jean"
3. "The Promised Land"
4. "Dream Baby Dream"
Bruce Springsteen Albums, Ranked Worst to Best
This Day in Rock History: September 25
More From Ultimate Classic Rock