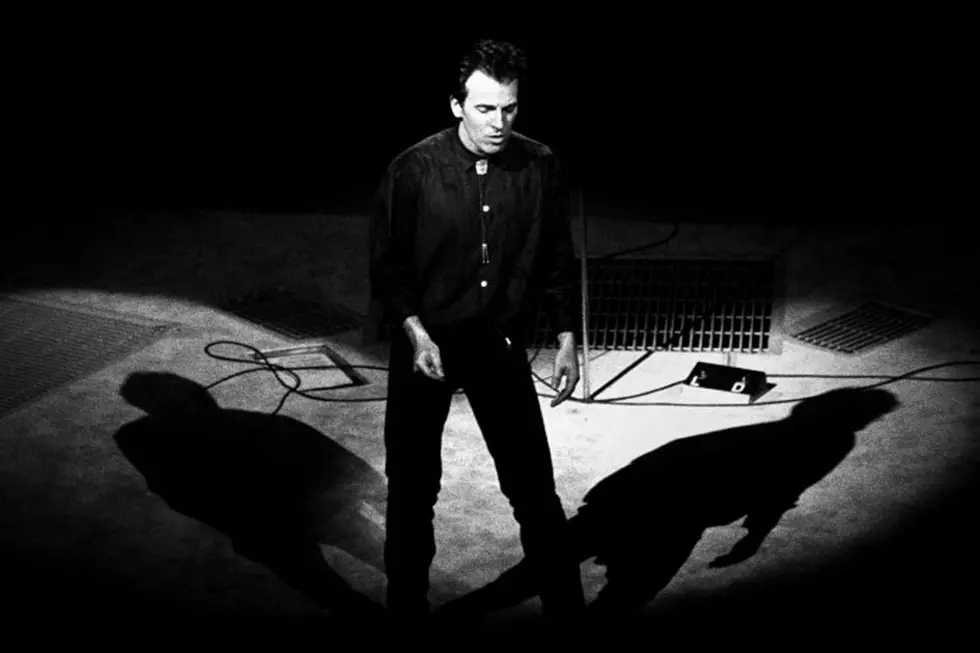 Bruce Springsteen Releases 'Tunnel of Love'-Era Concert
brucespringsteen.net
Bruce Springsteen's Tunnel of Love Express tour is the subject of the latest concert from his archives to get an official release. Earlier this week, he put out his April 23, 1988 show from the Los Angeles Memorial Sports Arena.
You can see the setlist below, but the concert, the second from a five-night stand at the arena, is typical of shows from that tour. Tunnel of Love tracks have rarely featured in Springsteen's setlists since this tour, so having soundboard versions of songs like "Ain't Got You," "Two Faces" and "All That Heaven Will Allow," as well as rarities "I'm a Coward" and "Part Man, Part Monkey" are vital for collectors of Springsteen concerts.
The Tunnel of Love Express tour is an outlier in Springsteen's history. There was little-to-no variance in the setlists from night-to-night and blue-collar anthems like "Thunder Road" and "Badlands" weren't played until very late in the tour and "Born to Run" was recast as a solo acoustic number. The E Street Band was now augmented by a five-piece horn section for the first time since 1977, and the last until 2012.
These changes were a deliberate attempt by Springsteen to shake things up after the massive success of Born in the U.S.A. But there were also problems behind the scenes. As the European leg was getting underway in June 1988, photos of him snuggling with backup singer Patti Scialfa hit the tabloids. Springsteen was forced to acknowledge that he and wife Julianne Phillips had separated. A year later, Springsteen fired the E Street Band and didn't tour with them again until 1999.
Bruce Springsteen April 23, 1988 Setlist
1. "Tunnel of Love"
2. "Be True"
3. "Adam Raised a Cain"
4. "Two Faces"
5. "All That Heaven Will Allow"
6. "Seeds"
7. "Roulette"
8. "Cover Me"
9. "Brilliant Disguise"
10. "Spare Parts"
11. "War"
12. "Born in the U.S.A."
13. "Tougher Than the Rest"
14. "Ain't Got You"
15. "She's the One"
16. "You Can Look (But You Better Not Touch)"
17. "I'm a Coward"
18. "I'm on Fire"
19. "One Step Up"
20. "Part Man, Part Monkey"
21. "Backstreets'
22. "Dancing in the Dark"
23. "Light of Day"
24. "Happy Birthday to Roy Orbison"
25. "Born to Run"
26. "Hungry Heart"
27. "Glory Days"
28. "Rosalita (Come Out Tonight)"
29. "Have Love, Will Travel"
30. "Tenth Avenue Freeze-Out"
31. "Sweet Soul Music"
32. "Raise Your Hand"
See Bruce Springsteen and Other Rockers in the Top 100 Albums of the '80s
25 Interesting Rock Movie Facts
More From Ultimate Classic Rock