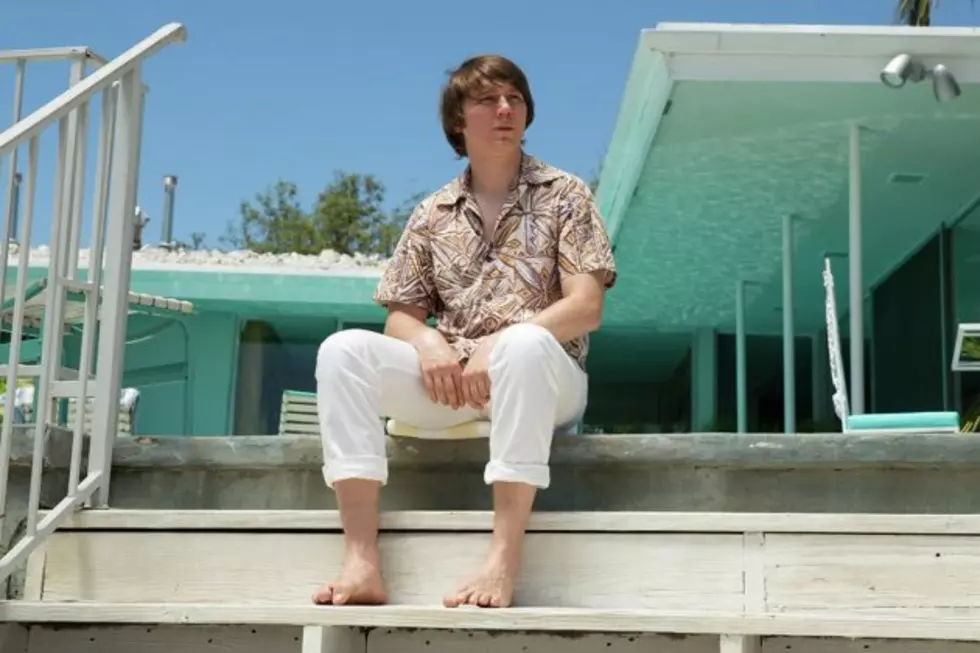 Brian Wilson Biopic 'Love & Mercy' Wins Over Festival Crowd
Lionsgate
The movie recently premiered at the Toronto International Film Festival, earning a smattering of solid reviews at early screenings (including a positive appraisal from our friends at ScreenCrush). Like Wilson's discography, it's a tale of two careers: his groundbreaking early work with the Beach Boys in the '60s and his rebirth as a solo artist in the '80s, with his well-documented emotional problems serving as the bridge.
"I think sometimes with geniuses it's hard to avoid these obsessive tendencies -- they can't get the song out of their heads," Cusack told the Los Angeles Times. "It's hard to overestimate his influence on music. 'Pet Sounds' was a year before 'Sgt. Pepper's Lonely Hearts,' and everything you hear in the Beatles is there. And then you listen more. Especially to 'The Smile Sessions,' and you hear all these other connections. Boom, there's ELO, there's another band."
"It's some of the most fun I've ever had," added Dano in an interview with Collider. "He's a really special man, Brian Wilson, and, not just the '60s and the music, but his spirit is really special and strong. And, I just fell in love with him and what he did. I think he's got a really great story. He's a special guy. I hope that we do him justice."
No theatrical release date has yet been announced for 'Love & Mercy,' but Lionsgate has purchased distribution rights for the film, and it's already earned Wilson's blessing. "It's quite a thrill to have a movie made of my life," he told Billboard. "I'm very sentimental about it, and it's very, very good. It was a trip to see. The actors and actresses portrayed everybody really well."