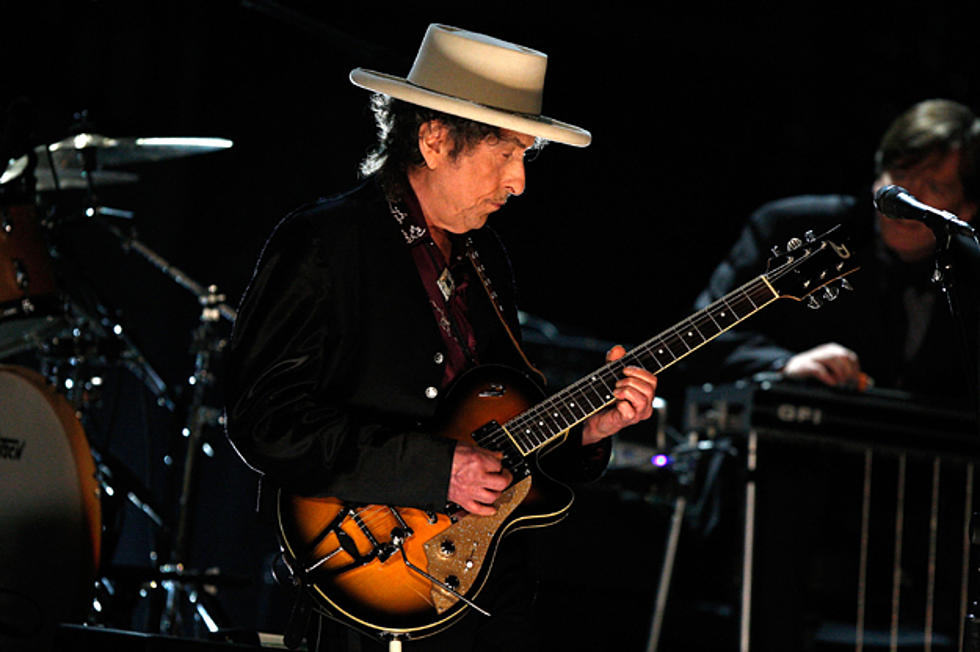 Bob Dylan Previews New Song 'Early Roman Kings'
Bob Dylan will release his 35th studio album, 'Tempest,' in September, but fans don't have to wait that long to hear some of the new music. The legendary singer-songwriter has released a preview of one new track, 'Early Roman Kings,' in a trailer for the upcoming second season of the Cinemax original series 'Strike Back.'
The new track is based around a standard blues cliche, flavored with Tex-Mex instrumentation and featuring a vocal performance that's not half bad, at least by Bob Dylan standards (you know, the kind where you can actually distinguish the lyrics). Dylan recently said he intended to make an overtly religious album, but ended up with a much darker tone, and this sunny little stanza seems to bear that out: "They're peddlers and they're meddlers / They buy and they sell / They destroyed your city / They'll destroy you as well."
The trailer is currently airing on Cinemax and HBO. The upcoming season of 'Strike Back' will also feature another track from 'Tempest' titled 'Scarlet Town,' which will make its world debut over the closing credits of the show's season premiere on Aug. 17.
'Tempest' is slated to drop on Sept. 11.
Preview the New Bob Dylan Song 'Early Roman Kings'
More From Ultimate Classic Rock