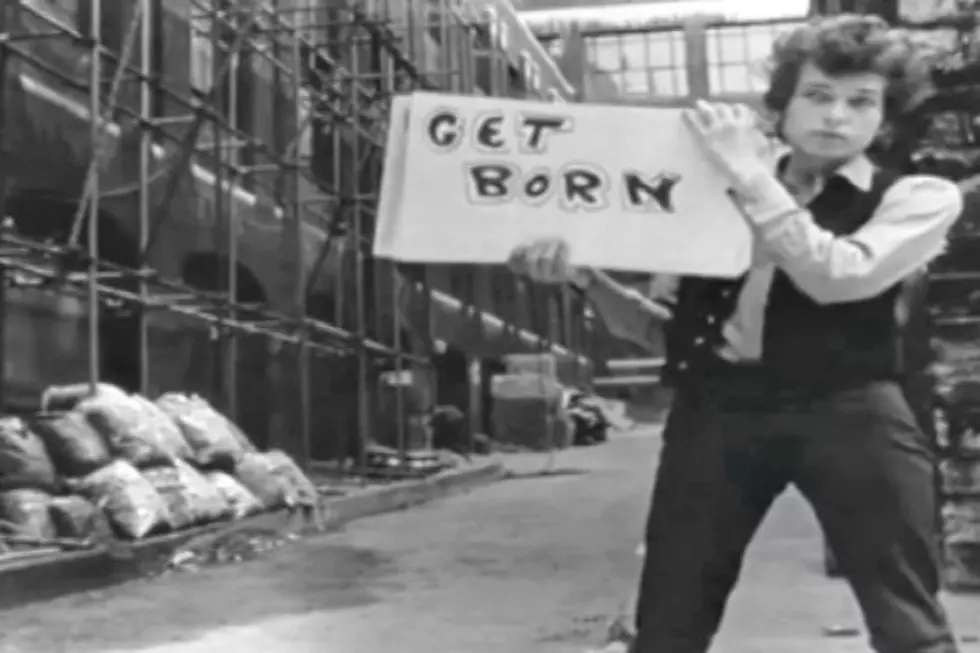 Bob Dylan's 'Don't Look Back' Gets Criterion Collection Remaster
Criterion
Don't Look Back, the documentary that found director D.A. Pennebaker filming Bob Dylan's 1965 tour of the U.K., is joining the Criterion Collection.
Criterion, dedicated to distributing "important classic and contemporary films" in "editions that offer the highest technical quality and award-winning, original supplements," boasts hundreds of titles in a collection the company's been steadily building since 1984 — and Don't Look Back joins the family on Nov. 24, when remastered and expanded editions are scheduled to arrive on Blu-ray and DVD.
Pennebaker personally approved the film's new 4K transfer, which comes with newly restored monaural sound from the original quarter-inch magnetic masters that will be presented uncompressed on the Blu-ray. The Criterion edition will also come with an array of bonuses that includes supplemental footage from earlier versions of the film as well as previously unreleased material.
The director sat for a new retrospective discussion with tour manager Bob Neuwirth and is the focus of a new documentary that surveys his filmmaking career; he's also heard on the commentary track, which earlier appeared on the 1999 DVD release. For a complete list of Criterion's Dont Look Back bonus material, visit the company's official site.
One of the preeminent music documentaries of the rock era, Don't Look Back captured Dylan at a pivotal moment, coming into his own as a performer and songwriter as he neared his epochal shift from acoustic troubadour to electric artist. The film also includes what amounted to one of the first rock videos, an iconic clip soundtracked by Dylan's "Subterranean Homesick Blues."
The Criterion Collection edition of Dont Look Back lists for $23.96 on DVD and $31.96 on Blu-ray. Both versions are available for pre-order through the Criterion site.
Bob Dylan Albums, Ranked Worst to Best
More From Ultimate Classic Rock