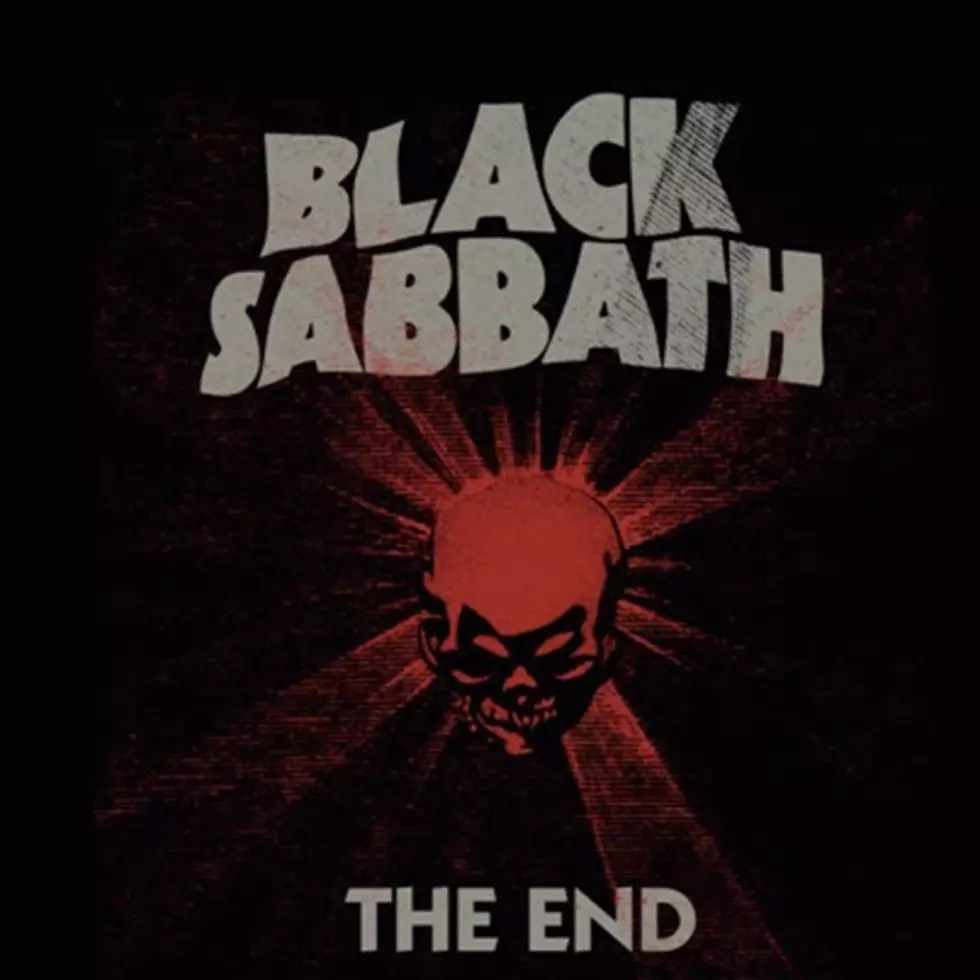 Four New Black Sabbath Songs Featured on Tour-Only 'The End' CD
Black Sabbath
When Black Sabbath kick off The End world tour next week, fans at each stop will have the chance to buy an exclusive, limited-edition CD. The eight-track album will include previously unreleased material: four outtakes from the 2013 album 13, and four live cuts from the band's tour in support of it.
You can see the track listing for the CD below.
The disc also features exclusive artwork by Shepard Fairey/Obey Giant, and each stop on the tour will include exclusive posters made especially for each market.
Sabbath's final tour launches in Omaha, Neb., on Jan. 20. After a month of North American dates, the group will head to Australia and New Zealand in mid-April for two weeks of shows. They'll then play Europe for six weeks starting in early June, before wrapping up the live dates with a month in North America, with a final show now scheduled for Sept. 21 in Phoenix.
As Black Sabbath gear up for the big tour, they recently released a sneak peek in the form of a 15-second "Final Tour Rehearsal Teaser," which you can watch below.
Black Sabbath, 'The End' CD Track Listing
1. "Season of the Dead"
2. "Cry All Night"
3. "Take Me Home"
4. "Isolated Man"
5. "God is Dead?" (Live Sydney, Australia, 4/27/13)
6. "Under the Sun" (Live Auckland, New Zealand, 4/20/13)
7. "End of the Beginning" (Live Hamilton, ON, Canada, 4/11/14)
8. "Age of Reason" (Live Hamilton, ON, Canada, 4/11/14)
Watch Black Sabbath's 'The End Final Tour Rehearsal Teaser'
Black Sabbath Albums Ranked Worst to Best
More From Ultimate Classic Rock