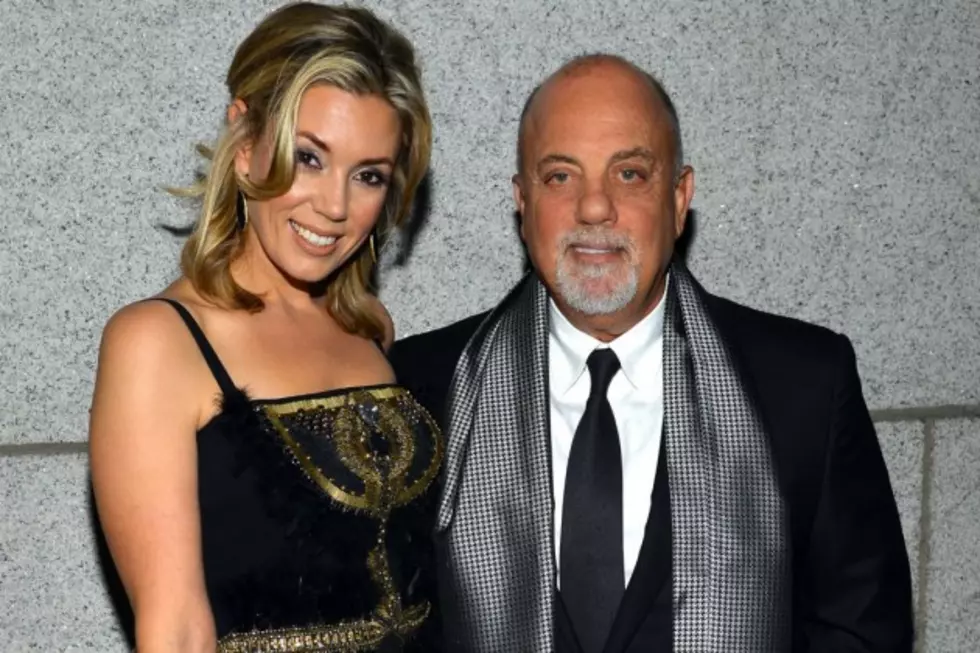 See Billy Joel's New Daughter Della Rose Joel
Larry Busacca, Getty Images
Just a few weeks after tying the knot in a surprise ceremony, newlyweds Billy and Alexis Joel have announced the birth of their daughter, Della Rose.
According to Joel's official site, the new arrival made her debut on Aug. 12 at 2:40AM, and weighs 7 pounds, 6.5 ounces. The site refers visitors to People, where the pregnancy was confirmed in April; at the time, Joel was described as being "thrilled to become a dad again."
Joel's first child, daughter Alexa Ray, was born Dec. 29, 1985, during his marriage to his second wife, model Christie Brinkley. Alexa, who has followed in her father's musical footsteps and has plans to record her first full-length effort in the near future, published a poem for the Joel nuptials earlier this year.
Honoring loved ones with art runs in the family: Joel's recorded a handful of songs inspired in some way by Alexa, including "Temptation" (from 1986's The Bridge) and "Lullaby (Goodnight, My Angel)" (from 1993's River of Dreams). Time will tell if Della Rose is lucky enough to receive the same honor, though even if Joel is inspired to write some songs for his new offspring, it seems rather unlikely that the public will hear it.
"I'm writing new music all the time. I'm just not writing pop stuff. It's not my goal right now. I'm writing for the sake of writing music. Whether it gets heard or not isn't an issue for me. It keeps my own juices going and my mind active," he told Entertainment Weekly earlier this year when asked about his long recording hiatus. "There's no tapes of what I've been writing for the last 20 years. I should have put it on tape because I'm sure my memory will start to go. I'm 66 now. Probably got a good ­couple of years left."
UPDATE: Alexis Joel posted the following photos to her Instagram account with the caption, "Della Rose Joel Thank you for all the love! She's absolutely perfect! Busy, busy, here at the Joel home but I wanted to share a pic. Love, Alexis" 
Billy Joel Albums Ranked Worst to Best
This Day in Rock History - August 10

More From Ultimate Classic Rock