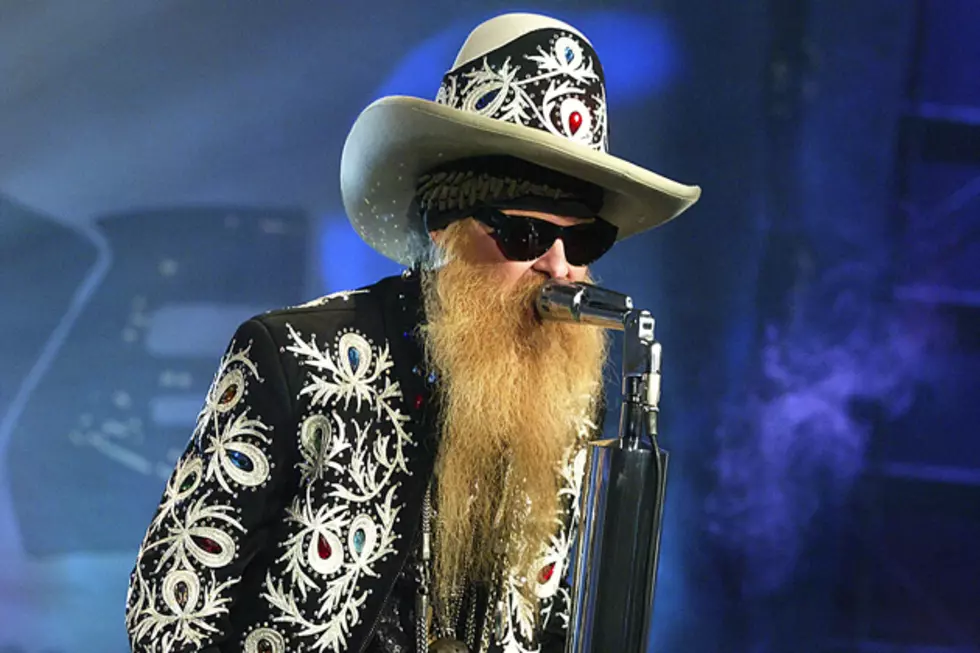 ZZ Top's Billy Gibbons to Reunite with the Moving Sidewalks for One-Off Show
Kevin Winter, Getty Images
Most of us, of course, know the long-bearded Billy Gibbons for his work with ZZ Top, but before that, he was a member of the '60s psychedelic outfit the Moving Sidewalks. Now, the guitar great has revealed plans to reunite with that band for a one-off show in support of the career retrospective, 'Moving Sidewalks: The Complete Collection.'
Gibson.com reports that the show finds Gibbons teaming up with his fellow original bandmates -- bassist Don Summers, drummer Dan Mitchell and keyboardist Tom Moore -- at the B.B. King Blues Club & Grill March 30 in New York City.
Gibbons founded the Houston-based band in the mid-'60s, and they went on to open for such acts as Jimi Hendrix and the Doors. The group released one album, 1968's 'Flash,' and split up a year later when two of the members -- Summers and Moore -- were drafted into the military. During their tenure, the Moving Sidewalks scored the local hit '99th Floor.'
Not long after Summers and Moore left, Gibbons went on to form the first incarnation of ZZ Top with Mitchell and keyboardist Lanier Grieg. By 1970, Mitchell and Grieg departed, with Frank Beard and Dusty Hill taking over, and the rest is history.
More From Ultimate Classic Rock