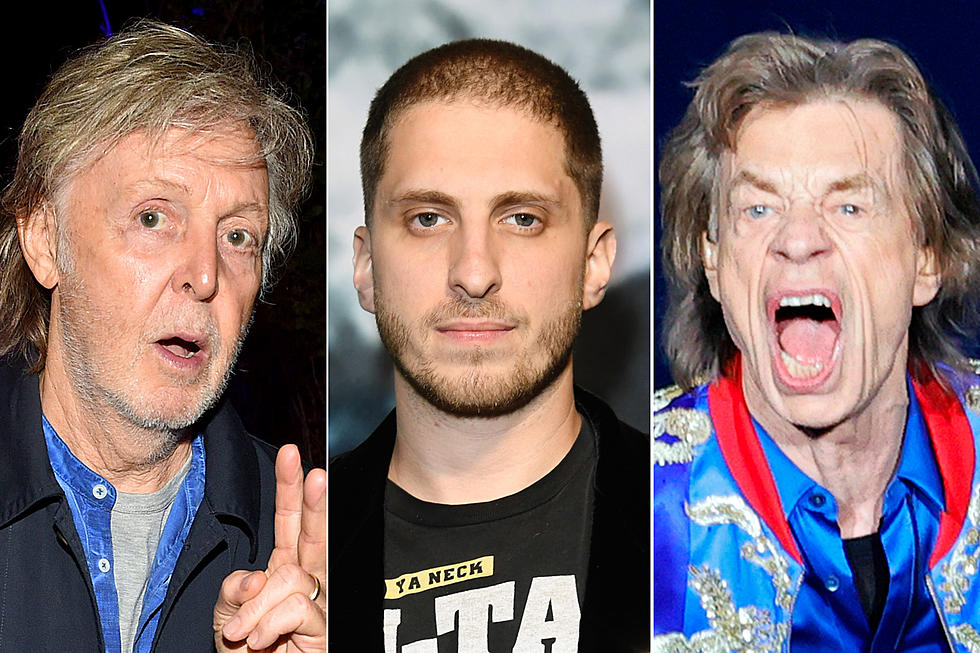 Andrew Watt Nearly Had to Choose Between McCartney and Stones
Bryan Bedder / JC Olivera / Ethan Miller, Getty Images
Producer Andrew Watt recalled the moment he thought he'd have to choose between working with Paul McCartney and the Rolling Stones.
He hailed the Stones' generosity, which meant he didn't have to made the difficult decision – which led to McCartney's guest appearance on the band's new album Hackney Diamonds.
In a new interview with Rolling Stone, Watt said he'd already begun work with the band in the fall of 2022, including several one-on-one meetings with Mick Jagger, Keith Richards and Ronnie Wood before recording began. "Mick said, 'It's going to be in L.A. in November,'" he explained.
"And I'm looking at my calendar and I go, 'Oh, fuck. I've got Paul McCartney booked during this time.' The Stones wanted to do it for a month straight, from early November into early December. But I don't think I need to explain to you why you do not cancel on Paul McCartney."
READ MORE: Every Guest Star on the New Rolling Stones Album
He continued: "So I call Mick and I'm like, 'Listen, I can work, but I have these four or five days booked with Paul right in the middle of this.' And he said, 'Oh, yeah, I understand.' So I hung up and said to myself, 'I'm going to ask the dumbest question I could ever ask.' I called Mick back and said, 'What do you think about me asking if Paul would be into playing bass on a track?' And Mick was like, 'Yeah, that sounds great.' So I called Paul and he said, 'Yeah, I'd love to play bass with the Stones.'"
That's exactly how it played out – McCartney can be heard on the track "Bite My Head Off." Watt reflected: "I can't explain what that feels like…[T]he smile on Paul's face kept getting bigger and bigger. We did three or four takes of that. … When I was walking Paul out, he literally was like, 'I just played fucking bass with the Stones – and I'm a fucking Beatle!' He literally said those words. These guys were literally like they were 18 again, and you can hear it in the recording. It's ferocious."
Listen to 'Bite My Head Off'
Rolling Stones Albums Ranked
Ready to journey through the past (darkly)? Check out Rolling Stones Albums Ranked Worst to Best.
Gallery Credit: Bryan Wawzenek
More From Ultimate Classic Rock