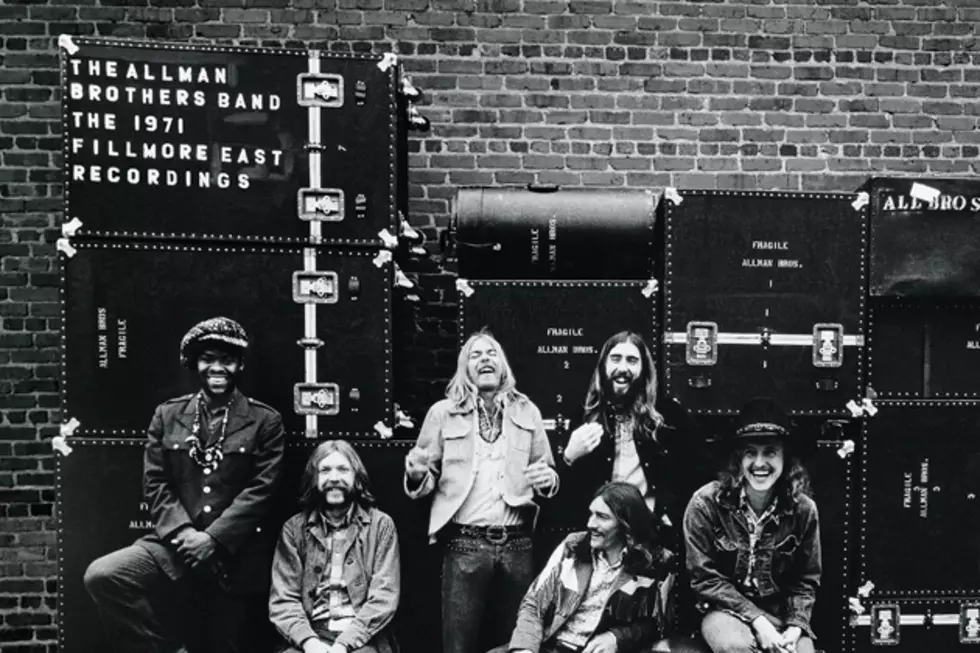 Allman Brothers Band to Release Massive 'Fillmore East' Box Set
Universal Music
With their final shows to take place later this year, the Allman Brothers Band have announced plans for a comprehensive box set of their legendary 1971 performances at the Fillmore East in New York City.
'The 1971 Fillmore East Recordings,' scheduled for release on July 29 via Universal Music, will hit store shelves as a six-CD set. The box is slated to include each of the group's performances from their mid-March 1971 appearances at the venue. Also included will be their June 27, 1971 show, the last night the Fillmore East was open for business. That concert has previously been issued on the 2006 Deluxe Edition of 1972's 'Eat a Peach.'
The lineup captured on these recordings is widely considered to be the most vital formation of the band, included the late Duane Allman, his brother Gregg Allman, Berry Oakley, Dickey Betts, Jaimoe (then known as Jai Johanny Johanson) and Butch Trucks.
"That weekend in March of '71 when we recorded 'At Fillmore East,' most of the time it clicked," Trucks says. "We were finally starting to catch up with what we were listening to. We had lived together…we got in trouble together; we all just moved as a unit. And then, when we got onstage to play, that's what it was all about -- and it just happened to all come together that weekend."
More From Ultimate Classic Rock