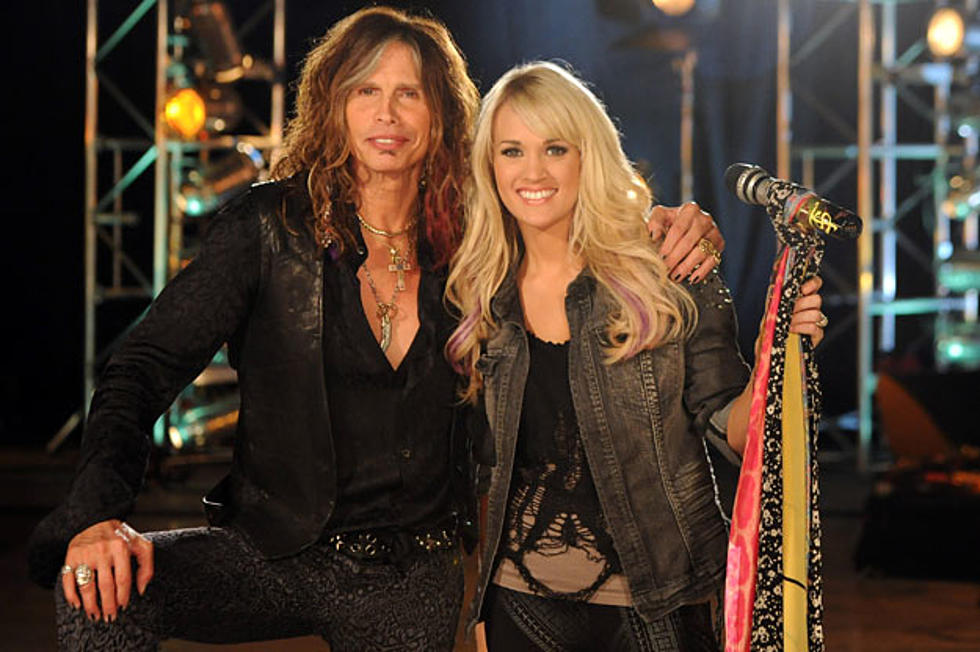 Aerosmith Collaborates With Country Superstar Carrie Underwood
The website cites Boston's Mix 104.1 Music Director Mike Mullaney as stating, "The surprise track was a duet -- and [Steven Tyler] recorded the duet with Carrie Underwood. People should think back to the one that Bon Jovi did with Jennifer Nettles from Sugarland ('Who Says You Can't Go Home') -- that kind of vibe." Tyler and Underwood both have 'American Idol' ties.
Tyler recently stated that he had a song called 'Beautiful' on the upcoming album that was looked upon by his bandmates as "off the beaten path" due to its melodic nature. However, it is not known if Underwood sings on the track
Tyler and Underwood performed together at the 2011 ACM Awards and did a special 'Crossroads' taping at the Super Bowl. Back in early June, the collaboration was first rumored when a well-connected Aerosmith fan hinted at the possibility.
In addition to Underwood, 'American Idol' contestant Lauren Alaina revealed in March that she had cut backing vocals on a track for Aerosmith's new album as well.
Aerosmith's 'Music From Another Dimension' is due Nov. 6.
More From Ultimate Classic Rock