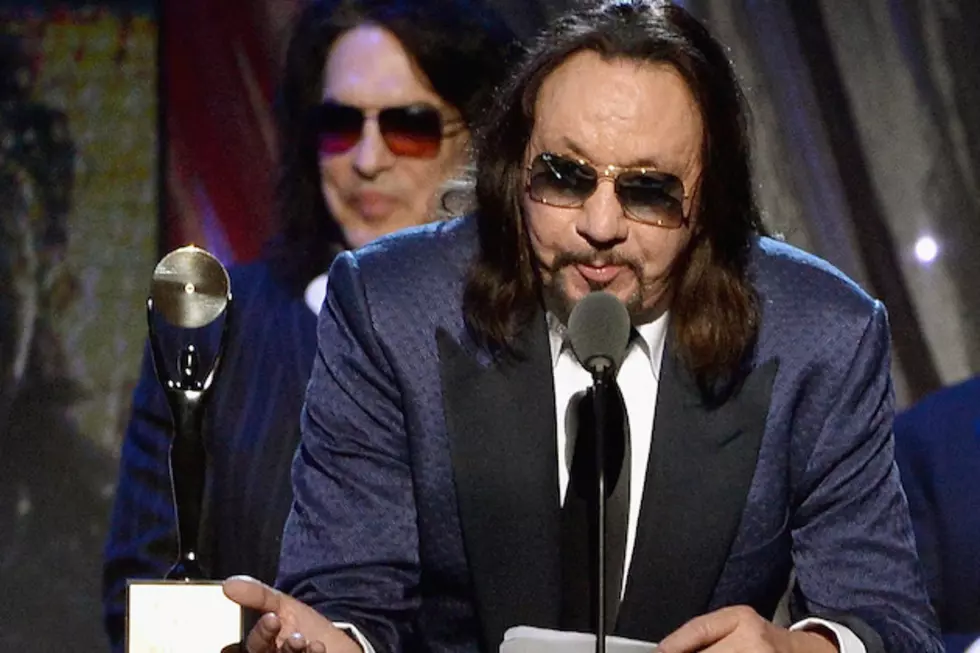 Ace Frehley Criticizes Paul Stanley's Hall of Fame Induction Speech
Larry Bucacca, Getty Images
"I really didn't like some of the things Paul Stanley said in his speech, because obviously he's a little aggravated with the Rock and Roll Hall of Fame," the guitarist tells ABC Radio. "I know he wanted to get other members in the group inducted."
In fact, Stanley refused to perform with any incarnation of Kiss, after the Hall of Fame stood firm on only inducting the band's original lineup.
"There was some political stuff going on," Frehley says. "Unfortunately we did not perform, even though I was up for it," he says, adding: "I try to stay away from politics. I don't think politics and music work. I never did."
Meanwhile, fellow former Kiss guitarist Bruce Kulick - who was in attendance on Thursday night - celebrated being mentioned specifically both by inductor Tom Morello and by Gene Simmons, the latter of whom referred to him as "the great Bruce Kulick." "That will ring in my head for the rest of my life," Kulick said of Simmons' reference. "I nearly fell off my chair! I know Gene has always showed me respect in spades, and the feeling's mutual, but to have such a powerful figure in the world of music and show business single me out that way was so special to hear."
Kulick was a member of Kiss from 1984–1996, while Frehley was in the band on either side of Kulick's tenure - between 1973–1982, and then again from 1996–2002.
Ace Frehley Talks to Ultimate Classic Rock
More From Ultimate Classic Rock