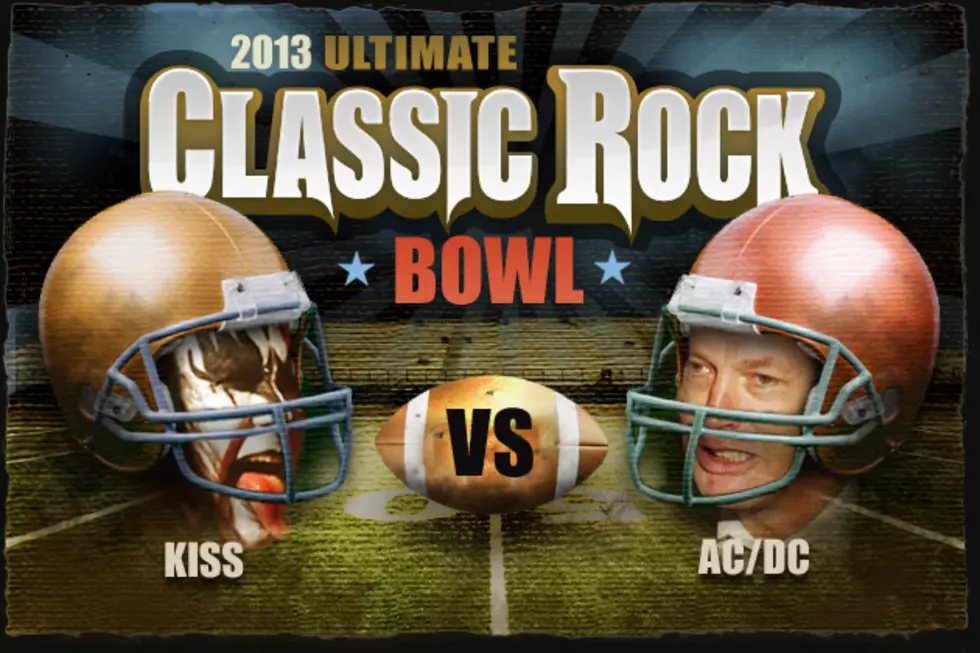 AC/DC Vs. Kiss – Ultimate Classic Rock Bowl 2013, Round One
Ultimate Classic Rock
The first-annual Ultimate Classic Rock Bowl is underway! Over the next month, 16 of rock's biggest bands will square off against each other in a series of single-elimination matches to determine who takes home this highly coveted (and yes, totally imaginary) trophy. The winner will be announced Feb. 4 -- the day after Super Bowl XLVII.
Our first battle pits Australian rock legends AC/DC against the greasepaint-wearing "Gods of Thunder" from New York City, Kiss. Both are obviously worthy competitors, but only one can move on to do battle with another legendary group, and the choice is up to you.
So who shall advance to the 2013 Ultimate Classic Rock Bowl quarterfinals -- AC/DC or Kiss? Cast your vote in the poll below. The voting for all eight matches in our first round ends on Sunday, Jan. 13 at 11:59 PM ET. You can vote once per hour, so keep coming back to make sure that your favorite rock group wins!
More From Ultimate Classic Rock