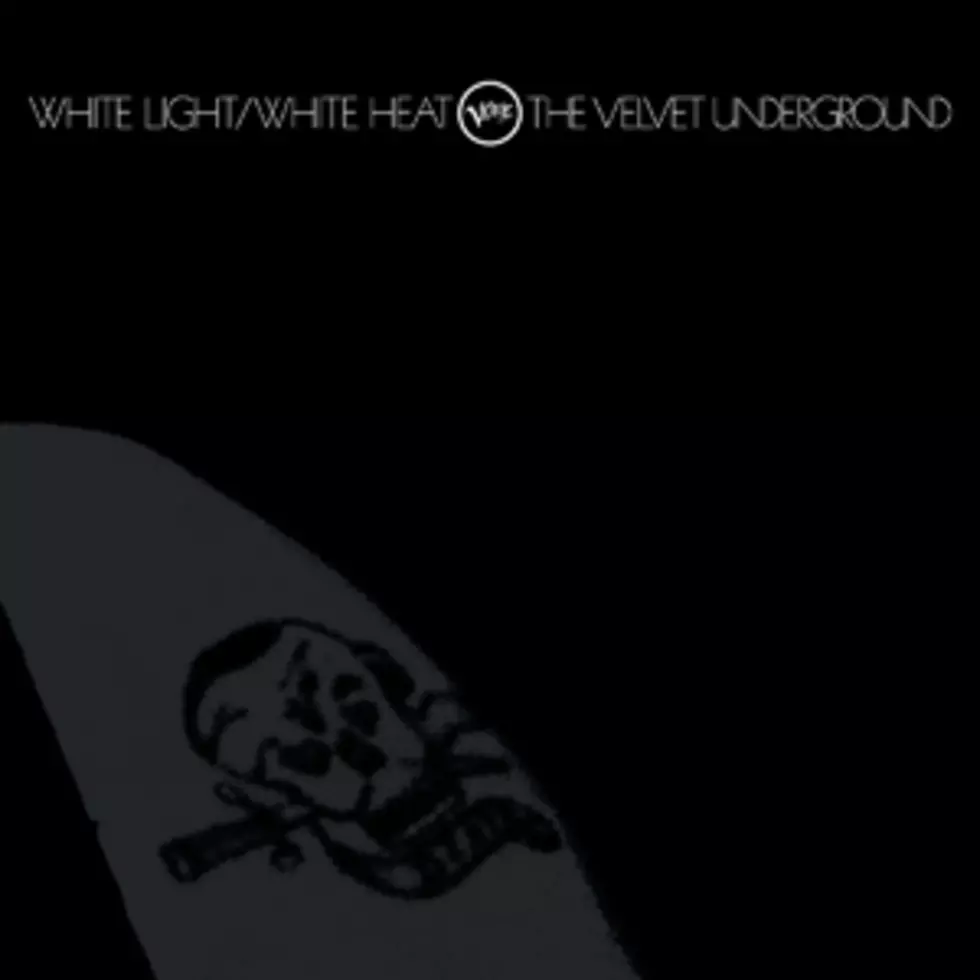 The Velvet Underground, 'White Light / White Heat: 45th Anniversary Deluxe Edition' – Album Review
Universal Music Group
'The Velvet Underground & Nico' may be the preeminent noise band's best and most celebrated album, but their second LP, released in 1968, is their most abrasive. And by turn, it's their most representative -- a staggering work of controlled chaos and meditative fragility.
'White Light / White Heat' is no more a product of its time than 'The Velvet Underground & Nico' was reflective of its period. The album was recorded a mere three months after 'Sgt. Pepper's Lonely Hearts Club Band' shifted the rock 'n' roll landscape, but it sounds years away from the Beatles' chamber pop. Lou Reed and the Velvet Underground decorate their record with discordant feedback, atonal song poems and a 17-minute track about blow jobs, and it's as forward-looking as their contemporaries' music was quaintly nostalgic.
On the '45th Anniversary Deluxe Edition' of 'White Light / White Heat,' three discs sharpen the focus of the band's most disjointed album. Songs like the searing title track and John Cale's darkly comic 'The Gift' (an eight-minute short story backed by a disquieting, pulsating rhythm) remain highlights, but alternate versions, outtakes and Cale's final sessions with the group give the album new life.
It's there in the soft, whispery 'Stephanie Says,' in the downtown R&B of 'Temptation Inside Your Heart' and in the twin guitar assault of 'I Heard Her Call My Name.' Along with a few other era odds and ends, they build this expanded 'White Light / White Heat' into a sturdier bridge between 1967's artsy 'The Velvet Underground & Nico' and 1969's folksy 'The Velvet Underground.'
Best of all, the third disc includes the band's complete April 1967 concert from New York's the Gymnasium, a widely bootlegged performance that tears into debut-album cuts like 'I'm Waiting for the Man' and 'Run Run Run' with blaring intensity. But it reserves its full-armor battle stance for near the end of the show, when a 19-minute 'Sister Ray' rips across the terrain with take-no-prisoners defiance. 'White Light / White Heat: 45th Anniversary Deluxe Edition' was already completed when Reed passed away in late October. It's an irreproachable requiem.
More From Ultimate Classic Rock