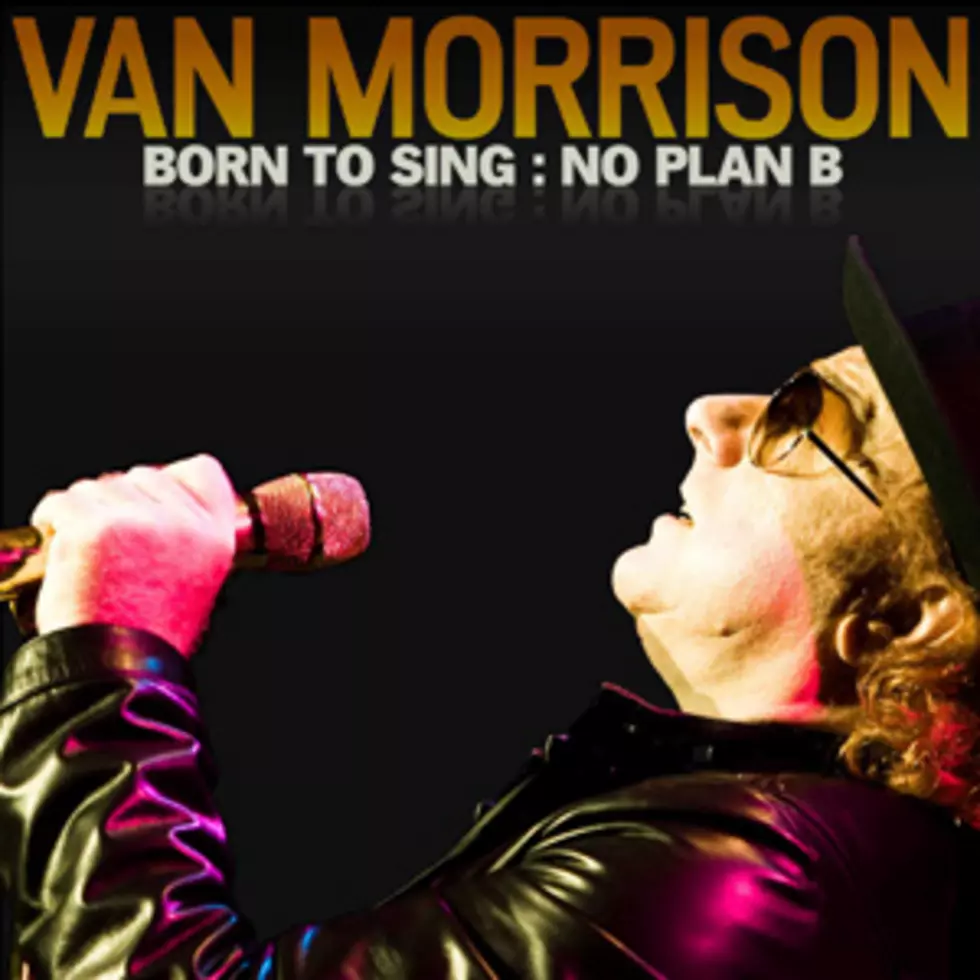 Van Morrison, 'Born to Sing: No Plan B' — Album Review
Blue Note Records
There was a time when a seven-minute Van Morrison song didn't sound like an eternity. 'Madame George,' 'Tupelo Honey,' 'Listen to the Lion,' the live version of 'Caravan' – all classics that push beyond the typical radio song length.
But three tracks on his 34th album, 'Born to Sing: No Plan B,' crawl over the seven-minute mark -- and two of them actually make it past eight minutes. You'll be checking the clock about halfway through all of them.
When Morrison keeps the songs below four minutes (which is only four times on the album's 10 tracks), 'Born to Sing: No Plan B' comes close to being his tightest album in a decade. But the loose, feel-free-to-roam structure never quite settles into the songs-- grown-up versions of the jazzy-bluesy R&B Morrison has played since the '60s but has focused almost exclusively on for the past 20 or so years.
Still, the opening 'Open the Door (To Your Heart)' is his most engaging song in years, a soulful and near-spiritual love song underlined by humming horns and rolling keyboards. But like so much of 'Born to Sing: No Plan B,' it doesn't know when to cut itself loose. There's at least one verse too many, an overlong instrumental interlude and a jazz-vamp ending that may work in concert but just drags here.
Perhaps Morrison's last album, a live recreation of his 1968 masterpiece 'Astral Weeks,' influenced his decision to wander a bit this time. On 2008's 'Keep It Simple,' he basically did just that, with a set of compact songs that didn't overstay their welcome. But even the best cuts on 'Born to Sing: No Plan B' -- 'Goin' Down to Monte Carlo,' 'Mystic of the East,' 'Retreat and View' -- could use some editing.
But that's always been Morrison's bag, so maybe we shouldn't come down too hard on the album. Yet with some trimming here and there, 'Born to Sing: No Plan B' would rank among Morrison's best-sung, best-played and best-written works of the past two decades. But the political messages in a few of the songs and even the occasional subtle musical notes become blurred as they go on and on and on …
More From Ultimate Classic Rock