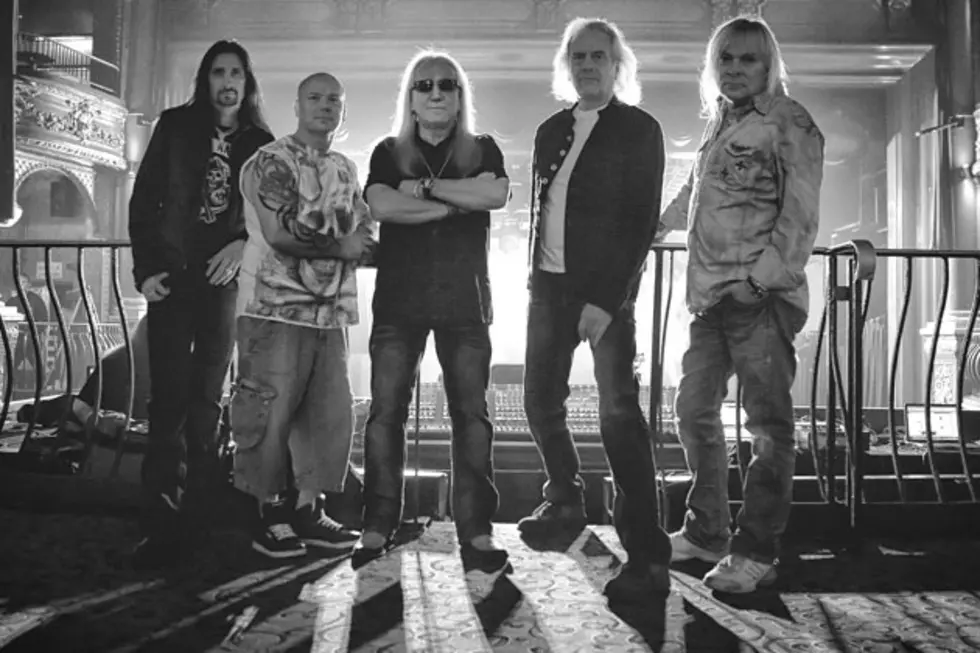 Uriah Heep, 'One Minute' – Video Premiere
Frontiers Records
On June 10, Uriah Heep will release 'Outsider,' their 24th album and first since 2011's 'Into the Wild.' Ultimate Classic Rock are pleased to present the exclusive world premiere of the video for their new single, 'One Minute.' The song can be purchased at iTunes.
'One Minute' begins with Bernie Shaw singing against longtime keyboardist Phil Lanzon's piano, but soon turns into a rocker driven by founding guitarist Mick Box's bluesy riff and Lanzon's Hammond organ. "This new album, 'Outsider,' is very much a rock album in true 'Heep' style," Box said. "It shows that we still have the same passion and energy for our music that we have always had."
'Outsider' marks the Uriah Heep debut of Dave Rimmer, who joined when Trevor Bolder, who had been the bass player for all but two years since 1976, became ill. Bolder gave the band his blessing to continue with Rimmer before he passed away last year at the age of 62 after a battle with cancer. The album was produced by Mike Paxman, who has worked with Asia and Status Quo. It can be pre-ordered at Amazon.
1. 'Speed Of Sound'
2. 'One Minute'
3. 'The Law'
4. 'The Outsider'
5. 'Rock the Foundation'
6. 'Is Anybody Gonna Help Me?'
7. 'Looking At You'
8. 'Can't Take That Away'
9. 'Jessie'
10. 'Kiss The Rainbow'
11. 'Say Goodbye'
More From Ultimate Classic Rock