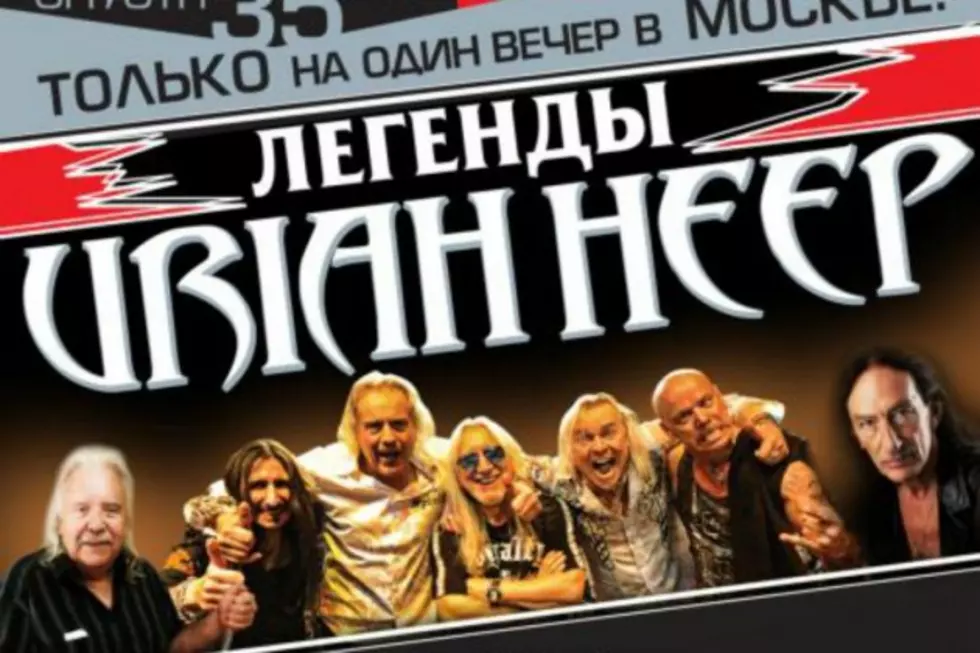 Uriah Heep Announce One-Off Reunion Show with Former Members
Uriah-heep.com
Longtime Uriah Heep fans who attend the band's Oct. 15 performance in Moscow may notice a couple of surprising — and familiar — faces on stage.
According to the official Uriah Heep site, the Moscow gig will find the group welcoming back a pair of former members: Keyboardist and guitarist Ken Hensley, whose tenure lasted from 1969-'80, and drummer Lee Kerslake, who served a pair of stints between 1971-'79 and 1981-2007. Billing the show as a "one-off" and "truly unmissable" event that promises to be "'Very 'Eavy, 'Very 'Umble," the announcement adds that Hensley and Kerslake's return will include performances of "the band's classic hits in a two-hour set."
While a long list of musicians have cycled through the Uriah Heep lineup over the years, the band's current incarnation has been mostly intact for an impressively long time, with singer Bernie Shaw and keyboardist Phil Lanzon both playing alongside founding guitarist Mick Box since 1986. Longtime bassist Trevor Bolder passed away in 2013, and has been replaced by Davey Rimmer, while drummer Russell Gilbrook took over behind the kit following Kerslake's most recent departure.
Bringing back old members is nothing new for Uriah Heep. In 2013, John Lawton, who sang with the band from 1976-79, was welcomed back into the fold for a 2013 tour when Shaw underwent an undisclosed medical procedure.
The group, which celebrated its 45th anniversary last year, is currently touring behind its most recent studio release, 2014's Outsider. Earlier this year, the band also put out a new concert DVD, Live at Koko, which captured a London show that took place shortly after the release of Outsider.
See Uriah Heep and Other Rockers in the Top 50 Metal Albums
Criminally Underrated Rock Albums
More From Ultimate Classic Rock