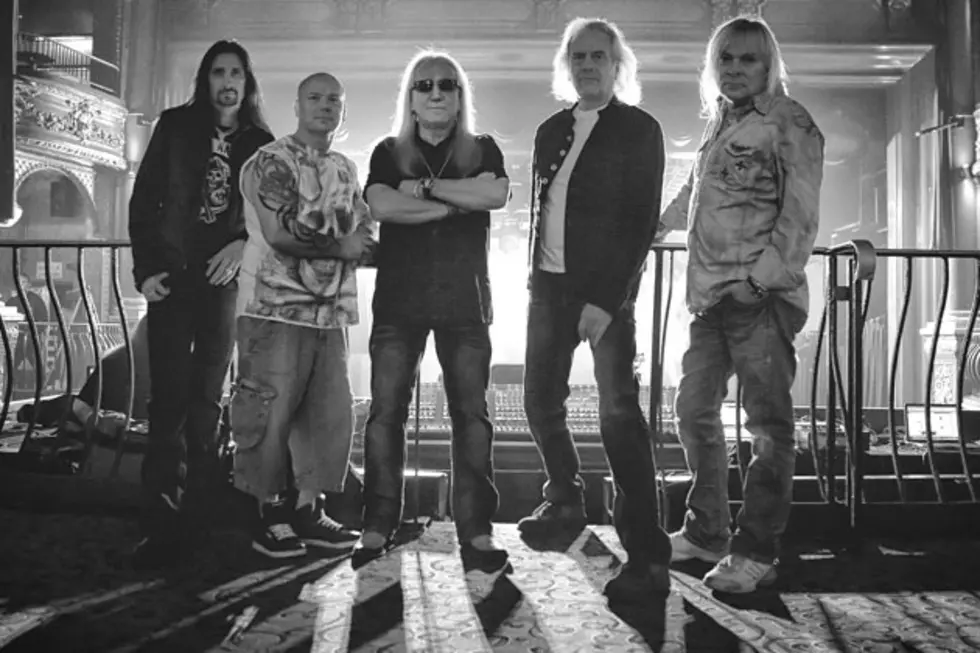 Uriah Heep Return With New Album, 'Outsider'
Frontiers Records
Known for such classic albums as 'Look At Yourself,' 'Demons And Wizards' and 'The Magician's Birthday,' hard rock legends Uriah Heep are back with a brand new album.
Outsider' is the band's 24th studio album, and first new album in three years. With a good 44 years and counting for band leader and guitarist Mick Box, it's all about the road ahead.  "We are very proud of our history" he said in a press release for the album. "But it is equally important to keep producing new material. This new album is very much a rock album in true 'Heep' style. It shows that we still have the same passion and energy for our music that we have always had."
The Heep has been through many changes, most recently when longtime bassist Trevor Boulder passed away last year. New bassist Dave Rimmer has now officially joined the lineup.  "We lost a world class bass player, singer, songwriter and friend, recalled Box, "While Trevor was ill, he wanted us to continue working, so we used a bass player called Dave Rimmer, who Trevor approved of. It was only natural that Dave carried on with the band." In addition to Box, the only original member, the band also includes drummer Russell Gilbrook, and longtime members Phil Lanzon on keyboards and singer Bernie Shaw.
'Outsider' is set for release in June on the Frontiers label.
More From Ultimate Classic Rock