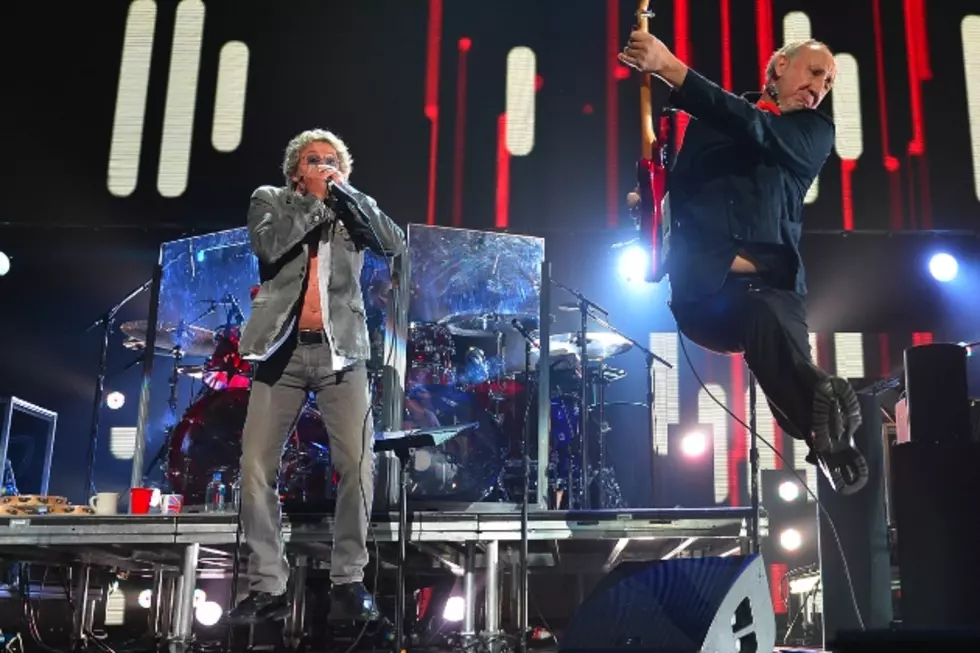 The Who Steal the Show at 12-12-12 Hurricane Sandy Benefit
Larry Busacca, Getty Images
It's a good thing neither Pete Townshend nor Roger Daltrey died before they got old, or else they would not have been able to rock Madison Square Garden tonight (Dec. 12). The Who put on a master class while rocking for a good cause, raising money for the Robin Hood Relief Fund to help victims of Hurricane Sandy.
Opening with 'Who Are You,' the Who then gave the crowd a dose of their current 'Quadrophenia + More' tour with 'Bell Boy,' a lesser known track from their classic 1973 album. The band paid tribute to the late Keith Moon by including a video projection of him singing his rare vocal part on that song.
From there came 'Pinball Wizard,' with Townshend's familiar opening power chords still thrilling after 43 years and showing no signs of age. They finished off a mini-set from 'Tommy' with the rock opera's finale, 'Listening to You.'
Two other classics followed, 'Baba O'Riley' and the showstopper, 'Love Reign O'er Me,' with Daltrey giving his most powerful vocal of the night and Townshend delivering a solo that summed up everything that makes him such a brilliant guitarist. They ended their set, surprisingly, not with one of their hits, but with 'Tea and Theatre,' the lovely acoustic closer of the 'Wine & Glass' mini-opera found on their 2006 album, 'Endless Wire.'
If there was an issue one could have, it was that during their set, Daltrey's began shedding layers of clothing to the point where his shirt was open. While the 68-year old remains in great shape for any age, some people were starting to miss the black turtleneck worn by Jon Bon Jovi earlier in the evening.
Watch The Who Perform 'Pinball Wizard' at the 12-12-12 Hurricane Sandy Benefit
More From Ultimate Classic Rock