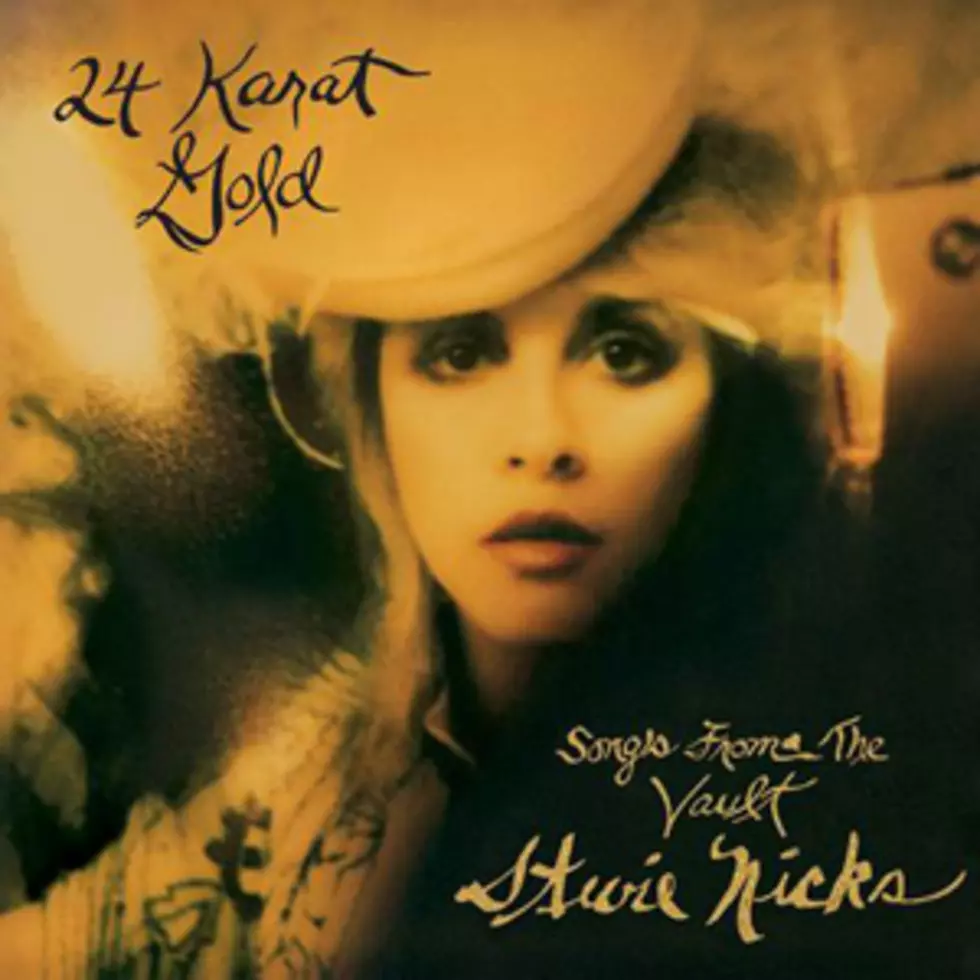 Stevie Nicks, '24 Karat Gold – Songs From the Vault' – Album Review
Warner Bros.
In a way, Stevie Nicks' '24 Karat Gold - Songs From the Vault' is the attic-cleaning job its title advertises. But in another way, it's Nicks' jump at beating the bootleggers who've circulated demo versions of the album's songs online for years. Either way, it's Nicks' most personal and engaging record in years.
It's also her most cohesive -- somewhat odd considering that the tracks span decades in the life of the singer-songwriter, dating from when she was first starting out in 1969 to songs that were written during the height of Fleetwood Mac's chart-busting run in the '70s.
Recorded in Nashville with a group of session vets, '24 Karat Gold' features new versions of songs that Nicks had accumulated but never released during her four-decade career. No surprise that several of them recall the tunes she wrote and sang on her first two albums with Fleetwood Mac, since they date from that era. A bigger surprise is how warm and spirited Nick still sounds.
The youthful jab in her voice that gave 'Rhiannon' and 'Dreams' such a lift back in the day has been replaced by worn-in tones that come from years of not-always-so-easy living. On songs like 'Blue Water,' 'Hard Advice' and 'She Loves Him Still,' Nicks weathers the storms of broken relationships, emotional turmoil and life detours.
Yet on the album's best songs -- the jumpy opener 'Starshine,' 'The Dealer,' the title track and the spare piano ballad 'Lady' -- she comes on like it's still 1978, goosing her voice and music to places they haven't seen for a couple decades. The backing band doesn't try to mimic Fleetwood Mac; it doesn't attempt to steer into typical solo Nicks territory either. By playing these songs as Nicks envisioned them, along with tossing in some of their own professional acumen, they give '24 Karat Gold''s 14 old songs new life.
Still, Nicks could have left some of these songs in the vault. At more than an hour, the album begins to sag near the end, when a handful of cuts start to sound like the castoffs they are. When it reworks the best tracks Nicks had tucked away, '24 Karat Gold' comes close to the material Nicks contributed to Fleetwood Mac during their prime. And it sure sounds a lot better than those scratchy demos passed around online.
More From Ultimate Classic Rock