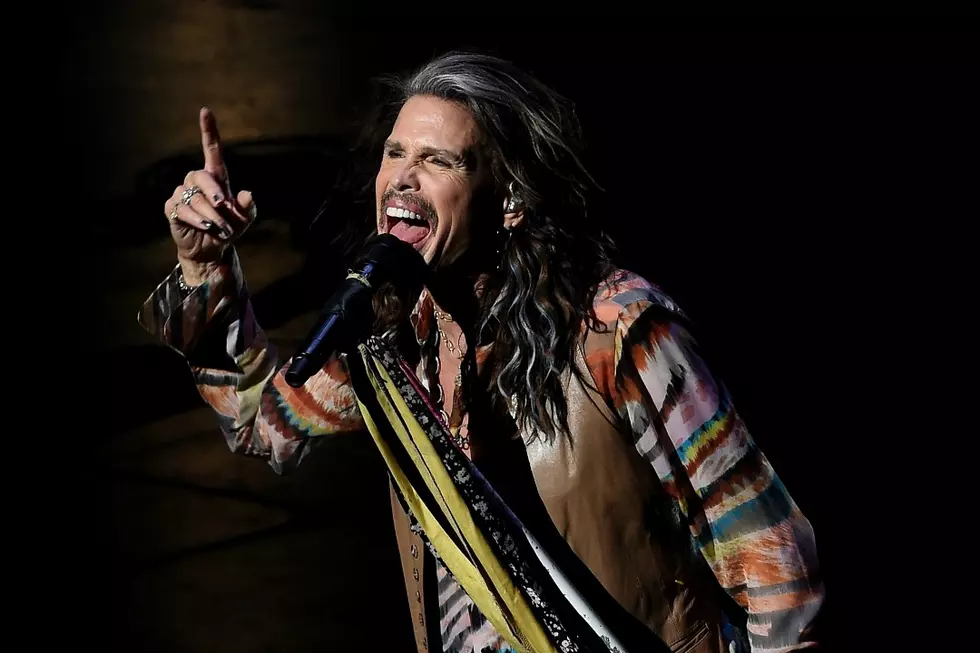 Steven Tyler Opens 'Janie's House' for Abused Women
Kevin Winter, Getty Images
Aerosmith struck a chord with their 1989 hit "Janie's Got a Gun," and frontman Steven Tyler has used the song's success as a springboard into charity work for abused women — a mission that took another step forward this week, when he attended the ribbon-cutting ceremony for the first "Janie's House" shelter.
As captured by the TMZ footage embedded above, Tyler was on hand at the Atlanta facility for its grand opening, and spoke with a camera crew about the Janie's House mission to help sexually and/or physically abused women. "[Janie's House] takes young girls in," said Tyler. "It's got a staff. It's got some therapists. It's got people for them to talk to, and it's got people for them to [help] deal with health issues."
Janie's House, which has room for 30 residents, is the latest outgrowth of Janie's Fund, founded by Tyler in 2015 as "a big voice for abused girls." As Tyler points out in the video, it's a mission that remains critical for him.
"When girls come in and they're broken and battered and have their problems and get out, they have somewhere to go," Tyler said. "It's a safe haven, and more than anything, it gives them a voice. That's what we want in the end, for them to be able to figure out what's going on and be good from the inside out and pass it on."
The event also served as the occasion for a performance of "Janie's House," a song Tyler later referred to as the most beautiful he's ever written. Check out footage from that portion of the ceremony below.
More From Ultimate Classic Rock