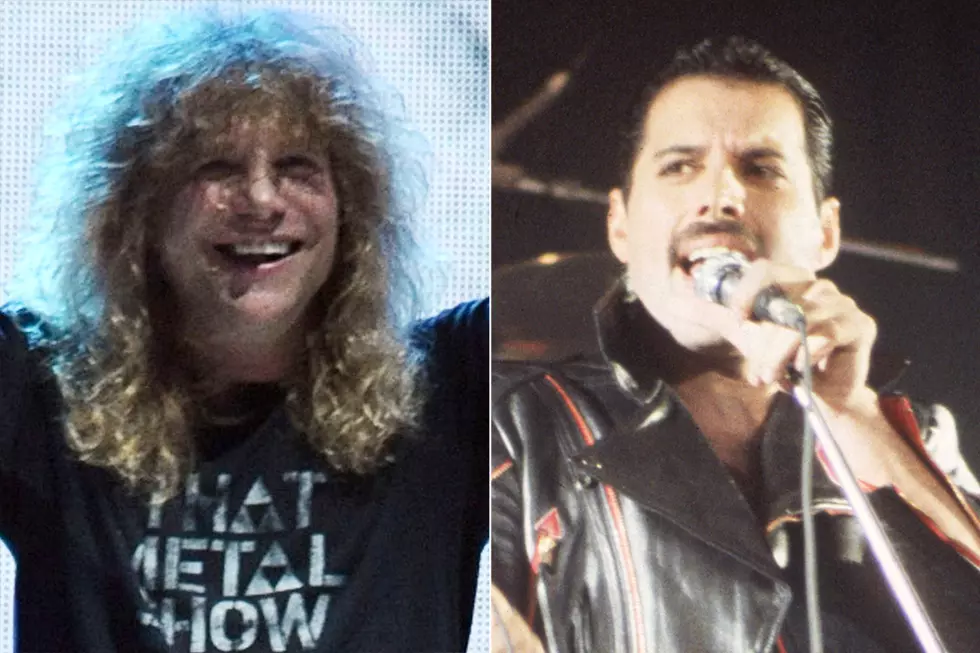 Steven Adler Channels Freddie Mercury over Guns N' Roses Sadness
Michael Loccisano / Hulton Archive, Getty Images
Axl Rose, Slash and Duff McKagan got back together for their Not in This Lifetime world tour in 2016. Adler says he was supposed to share drumming duties with current incumbent Frank Ferrer, but in the end only made a handful of guest appearances.
Asked how he felt about the situation, he told SiriusXM's Trunk Nation (via Blabbermouth): "Like Freddie Mercury said, 'one year of love is better than a lifetime alone.'"He continued: "I had five great years [with GnR]. And they let me go up and play a few shows, a couple of songs, and it was really awesome. Just to be on stage with Slash and Duff and Axl again. It's not exactly what I wanted, but, like Freddie said, 'One year of love is better than a lifetime alone.'"
The quote comes from the Queen song "One Year of Love," which appeared on 1986 album A Kind of Magic. Written by John Deacon and sung by Mercury, it was heard in the movie Highlander during a scene in a bar.
In 2017 Adler explained that he'd originally been asked to play a much bigger role on the reunion tour. "I was gonna start it," Adler said, "[Ferrer] was gonna come in the middle, and I was gonna end it. And I was cool with that." Those plans changed after he hurt his back and required surgery. "Duff called me and said, 'Dude, you're not gonna play with us anymore. You're not gonna do these shows,' he recalled. "And I was, like, 'You're the worst fucking person in the world.' And I hung up on him. And I tried to call him back and left a message, saying, 'I'm so sorry I said that.'… And I got to apologize, 'cause, obviously, I'd seen him last year and we did shows together. And he understood."
The Best and Worst Song From Every Guns N' Roses Album
More From Ultimate Classic Rock