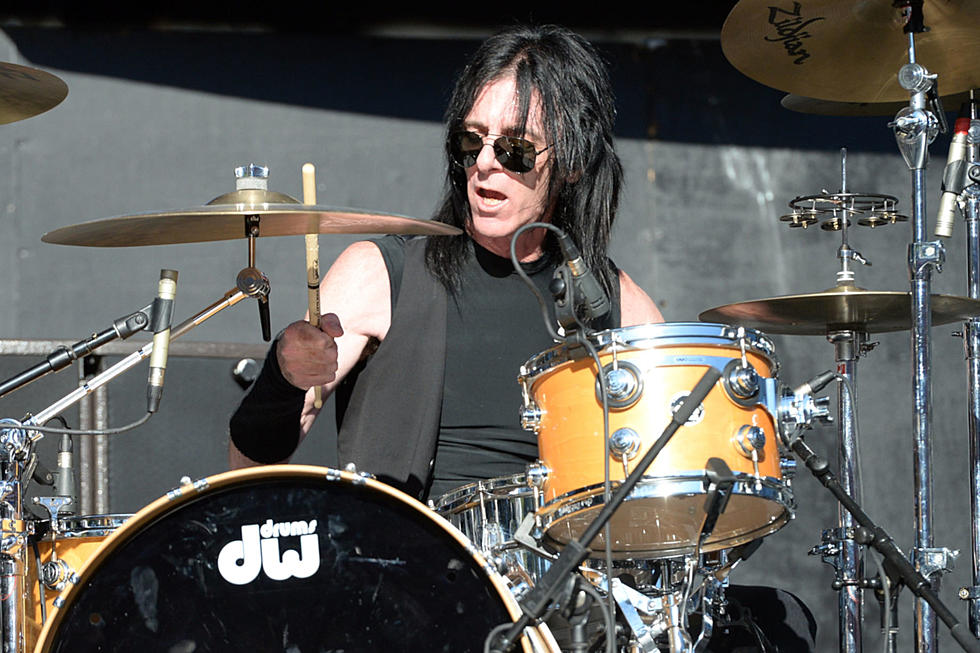 Steve Riley, Former W.A.S.P. and L.A. Guns Drummer, Dead at 67
Scott Dudelson, Getty Images
Steve Riley, the former drummer for W.A.S.P. and L.A. Guns, has died at the age of 67.
"We are devastated to share that Steve Riley has passed away at the age of 67," Riley's family confirmed in a statement shared with Blabbermouth. "Steve had been battling a severe case of pneumonia for several weeks, and on Tuesday, Oct. 24, succumbed to the illness. His wife Mary Louise and son Cole were by his side in his final moments."
"Steve spent the past five decades building up a rich music legacy, touring the world countless times, selling millions of records, sharing the stage with incredible bandmates and bringing joy to fans across the globe," the message continued. "His style was unmatched, influenced by the greats like Buddy Rich, Ginger Baker and John Bonham, and his passion for the craft was evident until the very end. But Steve's greatest legacy was his role as a loving husband and caring father. At home, he was more than just a rocker — he was a Boston sports fanatic, a World War II buff and an avid reader. As much as he loved being on the road, nothing brought him more joy than coming home to his family."
Steve Riley's Career
Born in Massachusetts, Riley moved to Los Angeles after graduating high school to pursue a career in music. He briefly joined the lineup of Steppenwolf in 1979, but the group broke up months later.
Riley's next sop was the heavy metal band Keel. He played on the group's 1984 sophomore album, The Right to Rock, produced by Kiss' Gene Simmons. Soon after its release, Riley left Keel to replace Tony Richards in the band W.A.S.P.
Riley's W.A.S.P. tenure lasted three years, covering most of the group's rise to fame. The drummer played on two studio albums during that time, 1985's The Last Command and 1986's Inside the Electric Circus.
READ MORE: Top 100 '80s Rock Albums
In 1987, Riley joined another rising rock group, L.A. Guns. The drummer became part of the band's classic lineup, playing on one song for their self-titled debut LP, then handling all the drum parts on their next two albums, Cocked & Loaded (1989) and Hollywood Vampires (1991). He departed the band in 1992 but returned two years later, playing on an additional 6 LPs. In total, Riley contributed to 10 studio albums during his more than 20 years with the band.
When Tracii Guns revived L.A. Guns in 2016, Riley was no longer part of the lineup. The drummer later launched his own version of the band, also called L.A. Guns, in 2019. This led to a lawsuit between Riley and Guns, which was ultimately settled. As part of the agreement, the drummer was allowed to perform and release music under the name Riley's L.A. Guns, which he did until his death. The band's most recent single, "The Dark Horse," was released last month, with a new studio album tentatively planned for early 2024.
In Memoriam: 2023 Deaths
A look at those we've lost.
Gallery Credit: UCR Staff
More From Ultimate Classic Rock