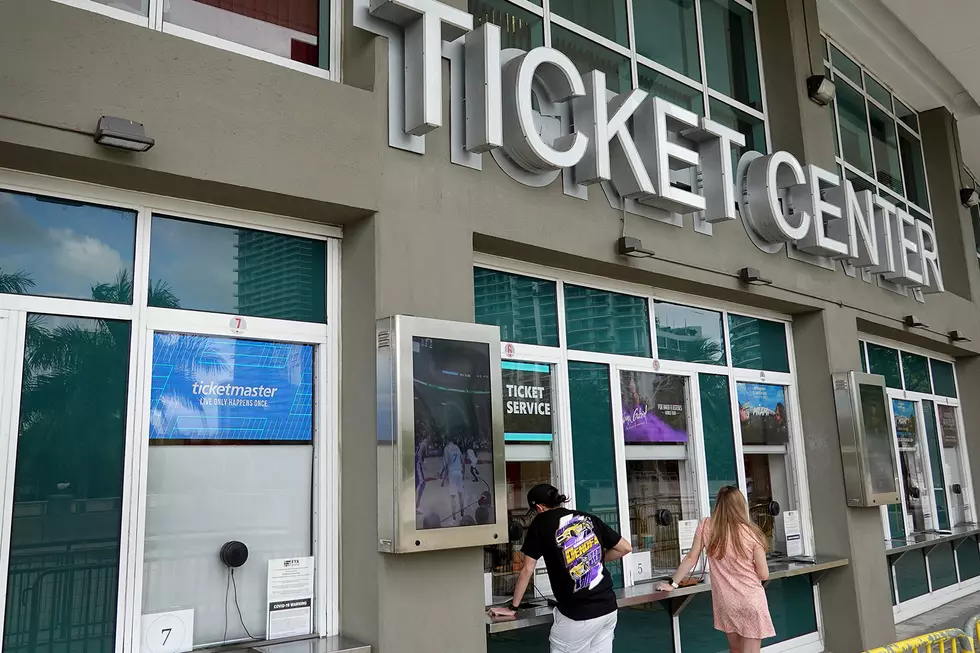 U.S. Senate Moves to End Hidden Ticket Fees
Joe Raedle, Getty Images
The TICKET (Transparency in Charges for Key Events Ticketing) Act, a new piece of legislation introduced by U.S. senators, could bring an end to ticket sellers adding so-called "junk fees" near the end of a transaction.
One of ticket buyers' biggest complaints is that it can be impossible to predict the real price of a purchase because it will be revealed only once they've gone through the process of choosing a ticket and are ready to check out.
"When families budget for a night at a ballgame or to hear their favorite band, they shouldn't have to worry about being surprised by hidden fees that suddenly raise the final cost of tickets well over the advertised price," U.S. Commerce Committee Chair Maria Cantwell said in a statement. "The price they say should be the price you pay. This bill is one part of comprehensive legislation I plan to introduce to rein in deceptive junk fees driving up costs for consumers."
Ranking committee member Ted Cruz described the addition of what President Biden called "junk fees" as a "frustration," noting, "These unadvertised fees are a nuisance and deter consumers from following through with a purchase. The TICKET Act brings transparency to the whole ticketing industry, which is dominated by a few large players that can capitalize on these hidden fees."
Some parts of the U.S. have already enacted such rules but the TICKET Act would put a federal law in place. Some ticket sellers have argued that it's desirable to make hidden fees visible, but as long as it's optional there's a risk of losing business if a competitor doesn't advertise its fees and therefore appears to be selling at a lower price.
"We appreciate the good work of Senators Cantwell and Cruz," a Live Nation statement said. "This bill is a good starting point – we support all-in pricing – but in order to protect fans and artists more can and should be done, including ensuring artists can determine how their tickets can be resold, banning speculative tickets and deceptive websites. … These are all common sense reforms supported by a wide array of artists, managers, venues and countless others involved in live entertainment, and they should be included in whatever reforms Congress considers."
Top 100 Classic Rock Artists
Click through to find out how they stack up, as we count down the Top 100 classic rock artists.
More From Ultimate Classic Rock