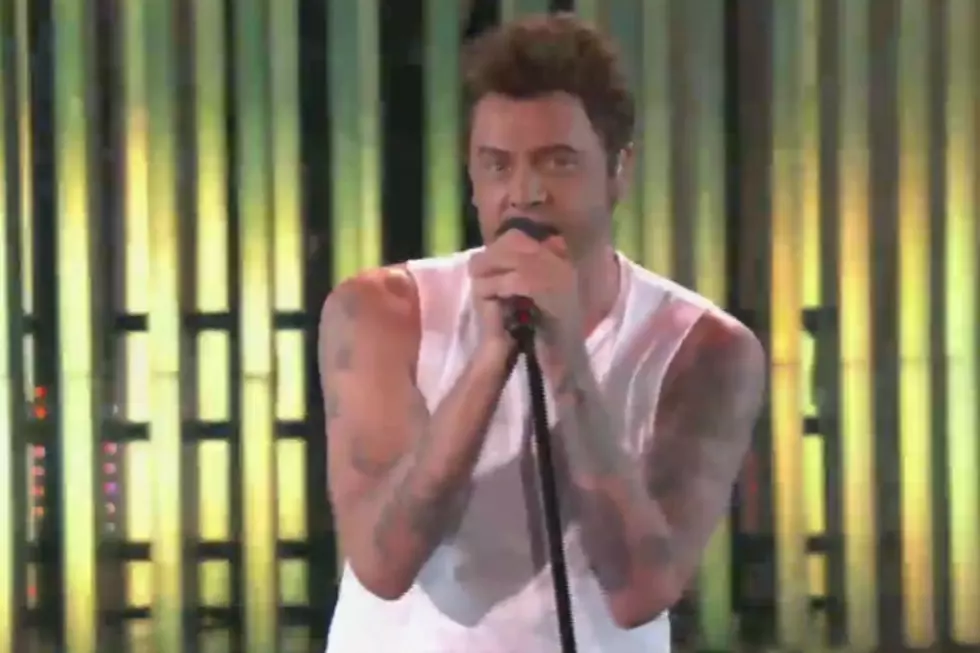 Watch Sebastian Bach Do His Best Impression of Maroon 5's Adam Levine
ABC
Every time we think the networks have exhausted every possible idea for a reality TV series, they surprise us. Case in point: ABC's new show 'Sing Your Face Off,' which offers celebrities the opportunity to "morph into their favorite popular musical acts in both style, look, and performance." Who'd want to do that, you ask? A list of contestants that includes former Skid Row singer Sebastian Bach, who's apparently a big fan of Maroon 5 frontman Adam Levine.
Entertainment Weekly debuted a clip featuring Bach's appearance, which found him covering the Maroon 5 hit 'Moves Like Jagger' for a panel of judges that included 'Arrow' actor John Barrowman, singer Debbie Gibson, and 'SNL' vet Darrell Hammond. The series premieres May 31 and is set to run for six episodes, which will also include performances from actor Jon Lovitz, basketball star Landry Fields, and TV personality Lisa Rinna.
How 'Sing Your Face Off' will stack up as a series is anyone's guess, but Bach, who described the show as "eight episodes of crazy American culture" in a recent interview, clearly has a good sense of humor about all of it. He shared EW's video posting with his Twitter followers on May 27, writing, "My apologies to @adamlevine @maroon5 I tried haha!!"
More From Ultimate Classic Rock