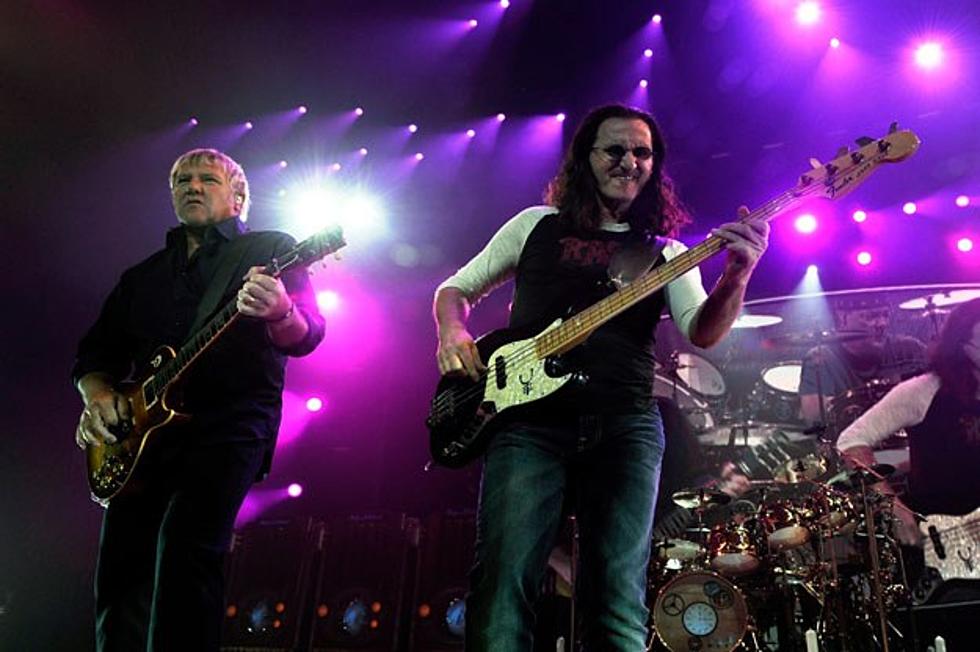 Rush Hurry to Fix 'Sectors' Box Set Production Flaws
The release of three Rush box sets is more than enough for fans to celebrate, but you might want to hold the confetti for a moment! It turns out that there is a problem with discs in both the Sector 1 and Sector 2 boxes.
A statement issued on the band's website states : "We are aware of some slight technical issues surrounding the CD of 'Fly By Night' inside the Sector 1 box set release and the DVD for 'A Farewell To Kings' inside the Sector 2 box set that some fans are experiencing. It stems from a production flaw and it is currently being addressed. As soon as production is completed a formal announcement of how to replace the discs will follow shortly. Please be aware that there may be a time delay in shipping and receiving the disc and we sincerely apologize for this inconvenience – Geddy, Alex & Neil"
Issued just last month, the 'Sector' series contains remastered editions of the band's entire Mercury Records catalog. Sector 1 features the band's first 4 studio albums as well as the classic live recording 'All The World's A Stage'. Sector 2 covers all the ground from 1977 through 1981, including the landmark breakthrough 'Moving Pictures', while Sector 3 wraps things up from 'Signals' up through their 3rd live release,'A Show Of Hands'.
More From Ultimate Classic Rock