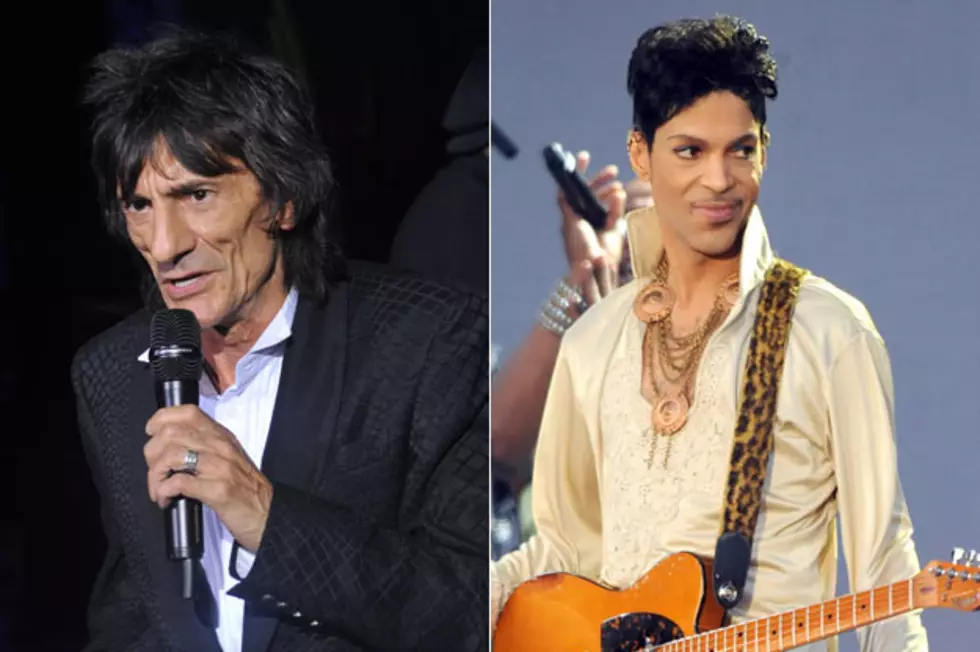 Ronnie Wood Remembers Rolling Stones Fans Throwing Vegetables at Prince
Samir Hussein/Stuart Wilson, Getty Images
Rolling Stones fans can be tough. During a recent broadcast of Ronnie Wood's radio show, the guitarist told a story about pop superstar Prince being targeted by the rock band's fans. During a 1981 tour stop, the crowd chucked cabbage at the 'Kiss' singer.
"The audience didn't really know how to take him," Wood said. "So he had a few cabbages thrown at him on the early Stones tours that we took him on, but now he's come on and he is such a great performer." (This story, of course, brings up one very important question: Who brings cabbages to a rock concert?)
It was Prince's clothes the audience took exception with. Wood described "a rain mac and stockings and suspenders." Two flashy, enigmatic singers was clearly one too many for Rolling Stones fans in the early '80s.
"I've had the pleasure of playing with him at some of the after-show gigs that he does… and his band is really cool," Wood said. He goes on to describe Prince as a "quiet and quite a reserved guy. Once you plough through his security team and get through to him he is quite a genial guy and very soft-spoken, but very talented."
Rolling Stones Compilations Ranked Worst to Best
More From Ultimate Classic Rock