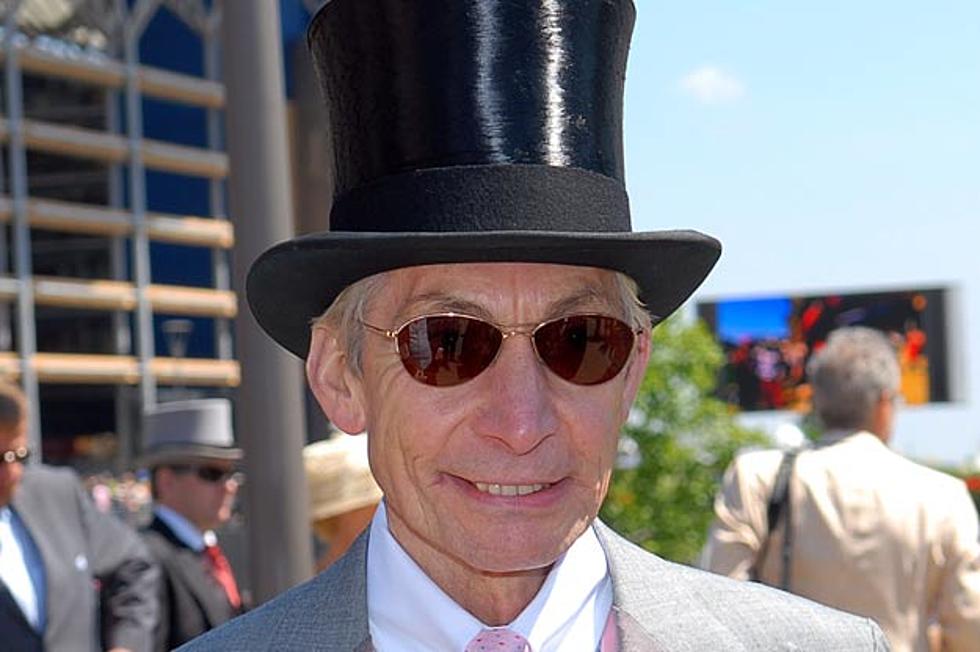 Rolling Stones Drummer Charlie Watts Talks about 2004 Cancer Scare
It's public knowledge that Rolling Stones drummer Charlie Watts was diagnosed with throat cancer in 2004 and had two operations to rid himself of the disease. He recently revealed that upon receiving the diagnosis, he thought the end was nigh.
In fact, he told BBC 6 Music's Matt Everitt, while promoting the re-release of 'Some Girls,' that "I thought I was going to die." Luckily, of course, he didn't. But Watts was candid when sharing the details of what he endured.
Turns out he had a lump in his throat checked out by "the best man in the world…a surgeon," Watts said. "It was benign, but he said we should take it out. On the slide, it had tiny cancer cells on it. He said, 'You have cancer of the whatever.' And that night I thought I was going to die. I thought that's what you did. You get cancer and waste away and die. I had another operation to take the lymph nodes out and radio therapy, which was six weeks long. Now it's five years clear." Amen to that.
Watts also spoke about his relationship with drugs, which never took a turn for the deadly. While he said "I was lucky that I never got that hooked," he did admit that there was "a period of taking heroin." Watts also said, "I used to get off it whenever I went home. My wife noticed I wasn't the same."
He also recalled the recording process of 'Some Girls,' when he was using a bit heavily. Watts said, "I fell asleep on the floor during [the recording of] 'Some Girls' and Keith [Richards] woke me up and said, 'You should do this when you're older.' Keith telling me this! But it stuck and I just stopped along with everything else."
Taking advice on drug use from Keith Richards? That's an idea. The rest of the interview will air Christmas Day.

Listen to a Snippet of Charlie Watts' BBC Interview
More From Ultimate Classic Rock