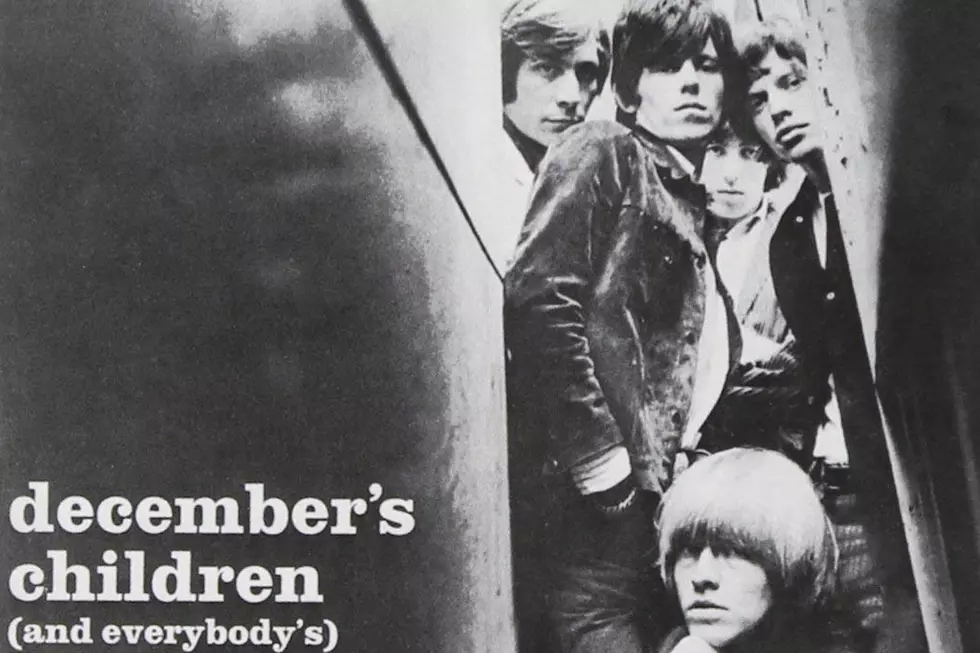 When the Rolling Stones Tossed Off 'December's Children (And Everybody's)'
London
From the start, nobody ever really considered the Rolling Stones' December's Children (And Everybody's) an official addition to the band's growing catalog. Especially not the group's members, who saw the 12-song album – which was released on Dec. 4, 1965 – for what it was: product to satiate the Stones' U.S. fan base during a particularly hectic time for British Invasion bands.
And like their previous four albums released in the States, December's Children was made up from a hodgepodge of different sources: U.K. LPs, EP-only tracks, singles and a stray new song or two (a couple even date back to 1963 and the band's first sessions). It doesn't hold together as well as the band's other U.S. records from 1965 – The Rolling Stones Now! and Out of Our Heads – or the next one they'd release, 1966's Aftermath. But it did the trick and served its purpose (and gave U.S. fans a few of the group's best earliest songs on an album for the first time).
Four of the record's songs come from the U.K. version of Out of Our Heads, including "I'm Free" and a cover of Chuck Berry's "Talkin' About You." Two others come from the U.K. EP Got Live If You Want It! (which is completely different from the same-titled album that was released in the U.S. in late 1966). The A- and B-sides of the "Get Off of My Cloud" single were also included, as was the single version of "As Tears Go By." Plus there were Muddy Waters and Arthur Alexander covers, and a handful of new originals by Mick Jagger and Keith Richards.
But even if December's Children (And Everybody's) doesn't hold up as an album, it is a pretty good representation of the Rolling Stones at this crucial juncture of their career. With the Beatles' output about to slow down, and the Stones' own stock rising among rock 'n' roll fans, it was a fitting collection for the time, released just weeks before Christmas.
Propelled by "Get Off of My Cloud," the Stones' second consecutive No. 1 following "(I Can't Get No) Satisfaction," December's Children (And Everybody's) made it to No. 4, on par with the group's other showings on the album chart at the time (Out of Our Heads was their first No. 1, but they wouldn't return to the top spot again for another six years, when Sticky Fingers began a long streak of chart-topping LPs).
Even though most of the songs – or at least the ones you'd want to hear – have found their way on other collections over the years, December's Children (And Everybody's) still hits notes of nostalgia for U.S. fans. And for years, it was an important missing-link set for people trying to piece together the Stones' overseas records at a time when doing so wasn't easy. And the music remains an important part of the band's history, caught somewhere between its blues-based origins and the next stage during a period of transition.
 
 
Rolling Stones Live Albums Ranked
See Keith Richards Through the Years
More From Ultimate Classic Rock