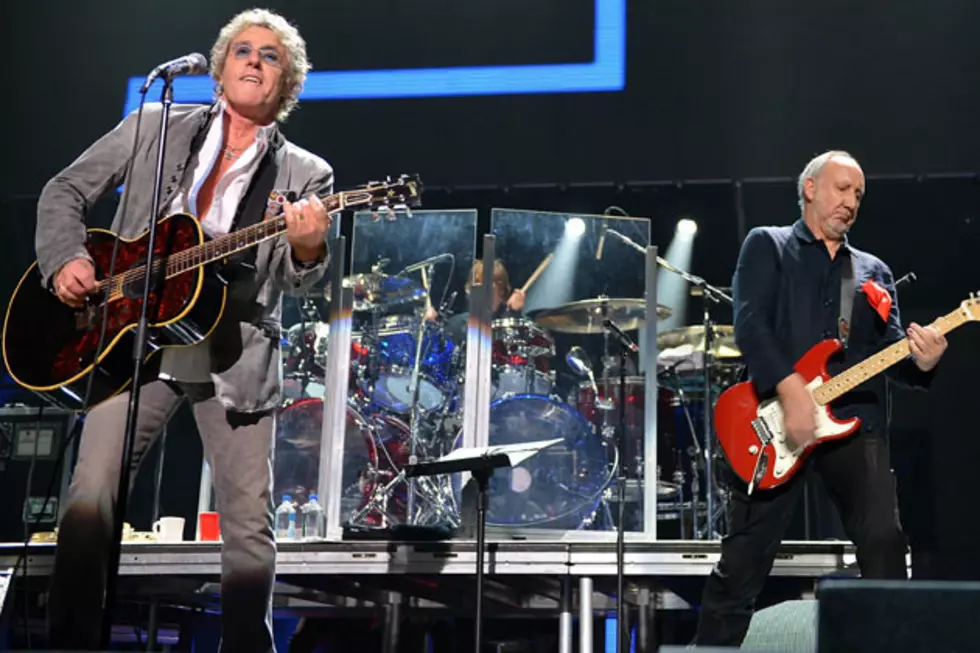 Roger Daltrey Tells Howard Stern About the Time He Knocked Out Pete Townshend
Larry Busacca, Getty Images
Roger Daltrey set the record straight about the time he knocked out Pete Townshend today. The Who singer told Howard Stern, on his radio program and TV show, that the story, which Townshend told a couple of years ago, is indeed true.
Stern gets the ball rolling on the conversation (which you can watch in the above video) by bringing up the story he had heard about Townshend hitting Daltrey over the head with a guitar while they were in the studio working on the 1973 album 'Quadrophenia.' "He was very, very drunk," explained Daltrey. "He tried to hit me with a guitar. It bounced off my shoulder, but I ducked it."
Daltrey then gets around to the good stuff. "He was totally off-balance," he continued. "Then he started throwing punches. And Pete, bless him, he writes great songs, but never get in the ring, Pete. He threw a right ... and I dodged it. And it was just a perfect uppercut."
As Stern laughs at Daltrey's story, the singer said he was honestly concerned at the time that he had killed the guitarist. "He blamed me for years that I created the bald spot on the back of his head," joked Daltrey. But according to Townshend, the blow only knocked out two days' worth of memory.
More From Ultimate Classic Rock