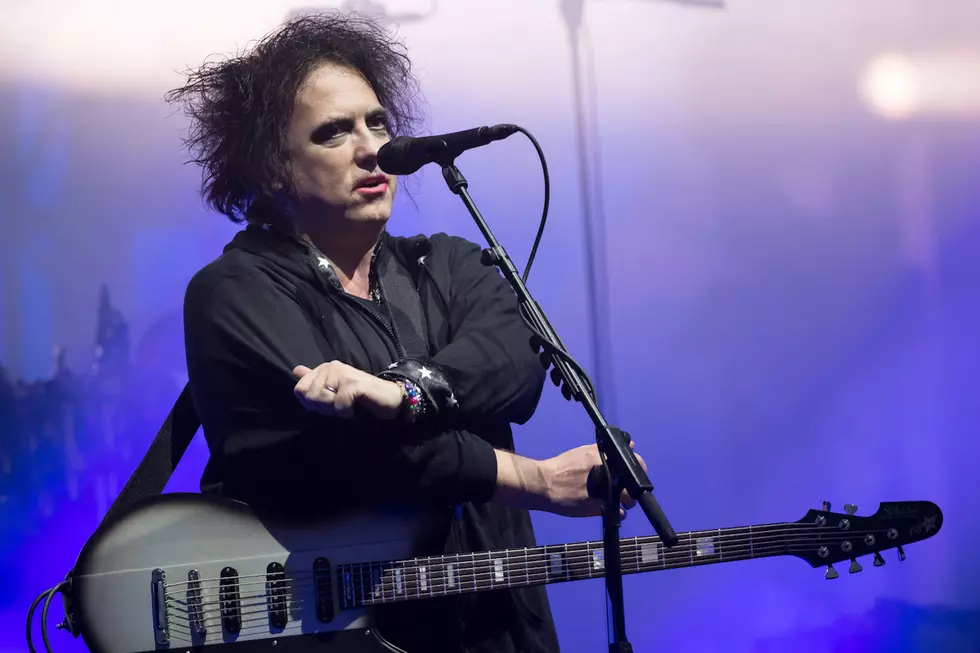 Why the Cure's Robert Smith Thinks the Royal Family Are 'F—ing Idiots'
Ian Gavan, Getty Images
Robert Smith has no love for the royals.
Early Saturday morning, the day of King Charles' coronation, the Cure frontman shared a cartoon created by the artist First Dog on the Moon, making fun of the ceremony.
"All hail the nature arbitrary of privilege that's hereditary," it says. "The huge cost of this ceremony could buy each British child a pony, yet distracting profligacy must calm the masses, lest we [unleash] the fury of the poor. Let them eat Coronation Quiche."
Smith, who once embedded the phrase "citizens not subjects" into his guitar, has publicly criticized the monarchy before. In one 2012 interview, Smith firmly dismissed the idea of ever being knighted or performing at a royal ceremony. "Why am I gonna be patronized by someone who's done fucking nothing?" he said.
Smith shared more of his thoughts when speaking to Telerama.fr in 2012. "I fucking hate Royalty," he said. "Any kind of hereditary privilege is just wrong. It's not just anti-democracy, it's just inherently wrong. ... They've never done anything, they're fucking idiots. I should be King."
According to Rolling Stone, multiple high-profile British artists were invited to perform at this year's coronation, Adele, Ed Sheeran, Harry Styles and Robbie Williams, who all reportedly turned it down.
Nick Cave did accept the invitation, followed by an explanation on his blog, the Red Hand Files. "I am not a monarchist, nor am I a royalist, nor am I an ardent republican for that matter," he wrote. "What I am also not is so spectacularly incurious about the world and the way it works, so ideologically captured, so damn grouchy, as to refuse an invitation to what will more than likely be the most important historical event in the U.K. of our age. Not just the most important, but the strangest, the weirdest."
Top 40 New Wave Albums
From the B-52's to XTC, Blondie to Talking Heads, a look at the genre's best LPs.
More From Ultimate Classic Rock