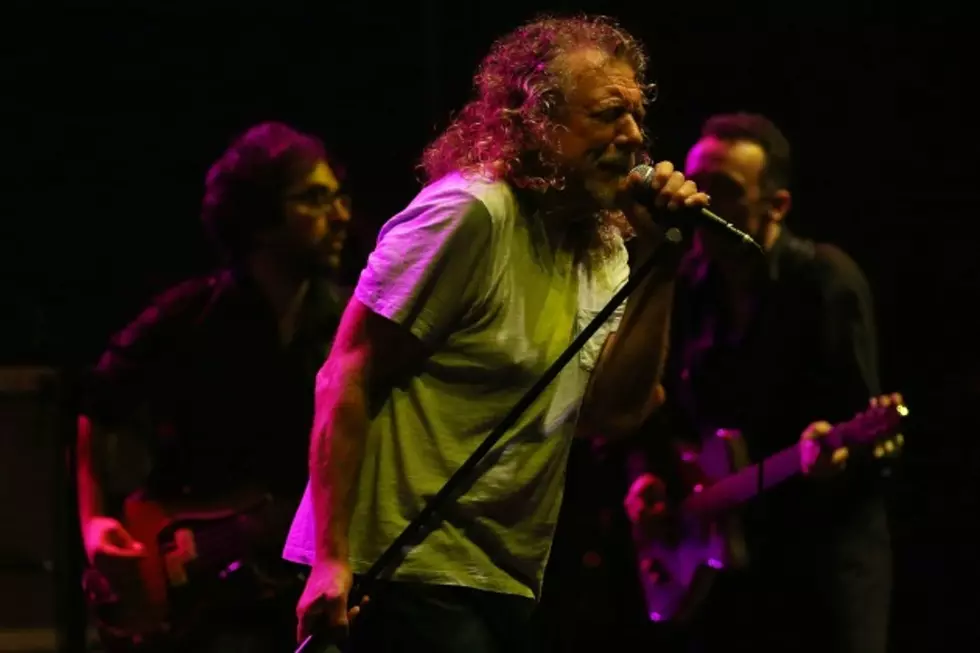 Robert Plant: 'I've Learned That It's Good to Keep Moving'
Chris McGrath, Getty Images
Robert Plant fans have grown accustomed to his restless nature over the decades, and after several years of exploring American roots music with his Nashville-based Band of Joy, it looks like he's moving on.
Plant discussed his latest venture, a retooled version of his Strange Sensation band that's being called the Sensational Space Shifters, during a recent interview with the L.A. Weekly. "I have had an amazing education the last few years," mused the former Led Zeppelin frontman. "The time I spent around all of those men and women was an eye-opening experience. The thing about working with musicians in Nashville is that they generally are always moving on to the next thing."
For Plant, that meant calling up bassist Justin Adams and forging a globally curated band that also includes Massive Attack keyboardist John Baggott, creating a sound that includes what he calls "insanely powerful drum loops and crashing, crunched up sounds."
The new band also gives Plant a chance to "get the 'R.P.' voice back out there again." As he put it, "It's proven to be a great passport for fun and power... I don't have to be so concerned about making sure I am in harmony with anyone else since I'm mostly singing alone this time. I won't have to worry about Patty [Griffin] glaring at me when I f--- up this time!"
Asked what keeps him motivated to continue creating new music, Planet responded, "The sound of a new project. The sound of music developing. For the last year or so I've been writing quite a lot, and I like the way my voice sounds now. It's not the same as it was years ago. I'm not a castrato anymore but I've learned to get down into that pocket and have it sound good. So here I go again..."
More From Ultimate Classic Rock