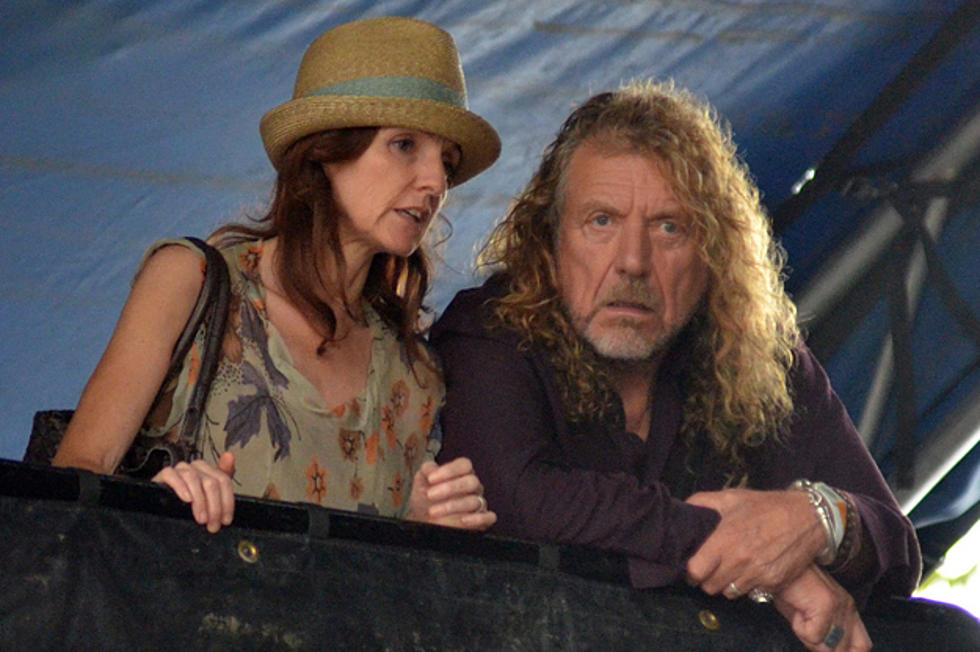 Robert Plant and Patty Griffin Photographed Wearing Wedding Rings?
Photographs of Robert Plant and Patty Griffin wearing what possibly appear to be wedding rings have surfaced on the internet. As we reported two weeks ago, there has been much speculation that the pair have recently gotten married, although their publicist professed no knowledge of any such event.
These pictures (there's more here) were provided to us by photographer Amy Price, who took them at the ACL Festival back in September. As you can see from the blown-up image below, the two do appear to be wearing matching rings on their traditional ring fingers.
However, lots of non-married people wear rings on those fingers as well, so let's be clear that we still don't officially know anything yet! In musical Plant news, the first preview clip from his upcoming duet on the track 'Song to the Siren' with English opera star Alfie Boe has been unveiled, and you can hear it for yourself right over here.
Does This Photograph Prove Robert Plant Married Patty Griffin?
More From Ultimate Classic Rock