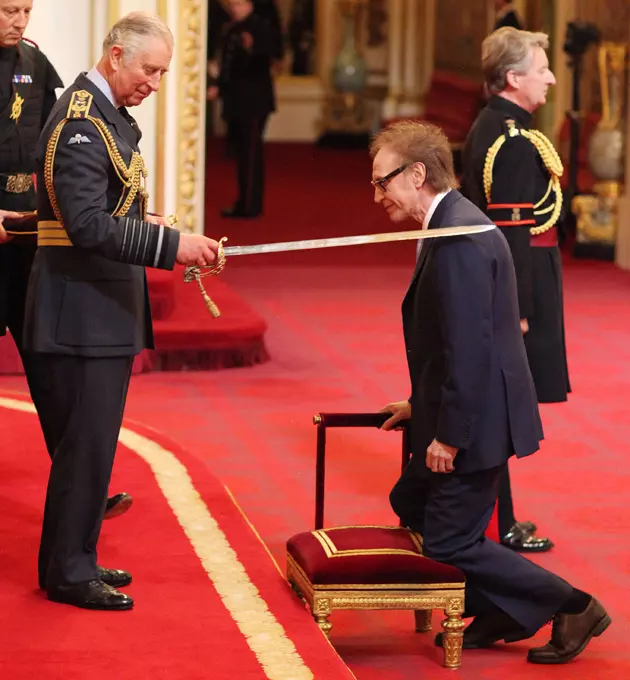 Kinks Frontman Ray Davies Has Been Knighted
Yui Mok, Getty Images
Kinks frontman Ray Davies has joined the growing list of rockers who have been knighted. He was recognized for services to the arts today by the Prince of Wales at Buckingham Palace.
"It lasted three minutes and it went very well," a typically dry-witted Davies told the Daily Mail. "And I said goodbye and went home."
Davies was named Commander of the Most Excellent Order of the British Empire by the Queen back in 2004. Previously knighted figures from the world of music include Paul McCartney, Mick Jagger, Elton John, Rod Stewart, Van Morrison and Beatles producer George Martin.
The busy Davies has been prepping for the April release of Americana, his first album in nearly a decade. He worked with members of the Jayhawks on the project, which is the first in a two-album series focusing on his love-hate relationship with the U.S. Over the years, he's scored eight Top 40 Billboard albums and seven Top 20 hit songs with the Kinks, but also suffered through a 1965 stateside touring ban and was shot by a mugger on a New Orleans street corner in 2004.
Davies had already announced plans for a long-awaited Kinks reunion, another book and a musical before officially becoming Sir Ray. "Initially I felt a mixture of surprise, humility, joy and a bit embarrassed," he said of the honor. "But after thinking about it, I accept this for my family and fans – as well as everyone who has inspired me to write."
Rock Stars Who Have Been Knighted
More From Ultimate Classic Rock