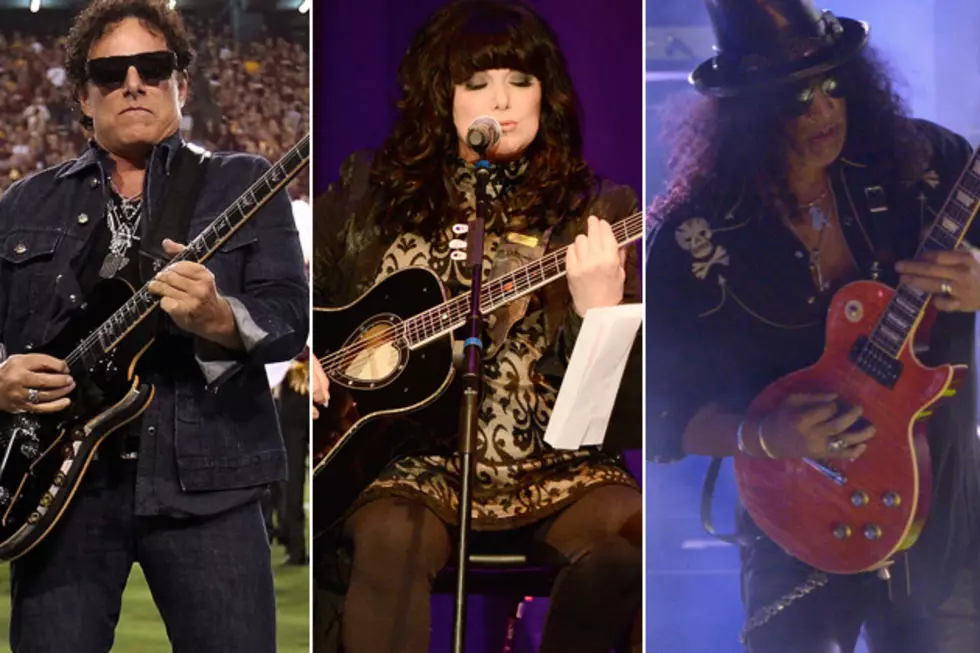 Neal Schon, Heart, Steven Tyler and Slash To Cover Police Songs For Benefit Album
Christian Peterson / Frazier Harrison / Jason Kempin, Getty Images
Journey's Neal Schon is getting together with an all-star cast of music makers to record a benefit album of songs by Sting and the Police to help raise awareness about global child slavery.
Schon will be joined on the upcoming project by Steven Tyler, Slash, Heart, Glenn Hughes, Andy Fraser of Free and others. Proceeds from 'Set Them Free' will support of Rock Against Trafficking, a new nonprofit group. The news comes in the wake of a Nigerian tragedy that has seen nearly 300 schoolgirls kidnapped for the purposes of selling them into marriages and sex slavery.
"This is for a very good cause," Schon tells Billboard. "All kinds of artists are on this record. All these different versions of their songs will be on the album, and hopefully a live show that will probably be filmed for the benefit."
Neither a release date nor a a full tracklisting has not yet been released, but Billboard confirms Schon and Journey frontman Arnel Pineda will be covering 'Synchronicity II.'