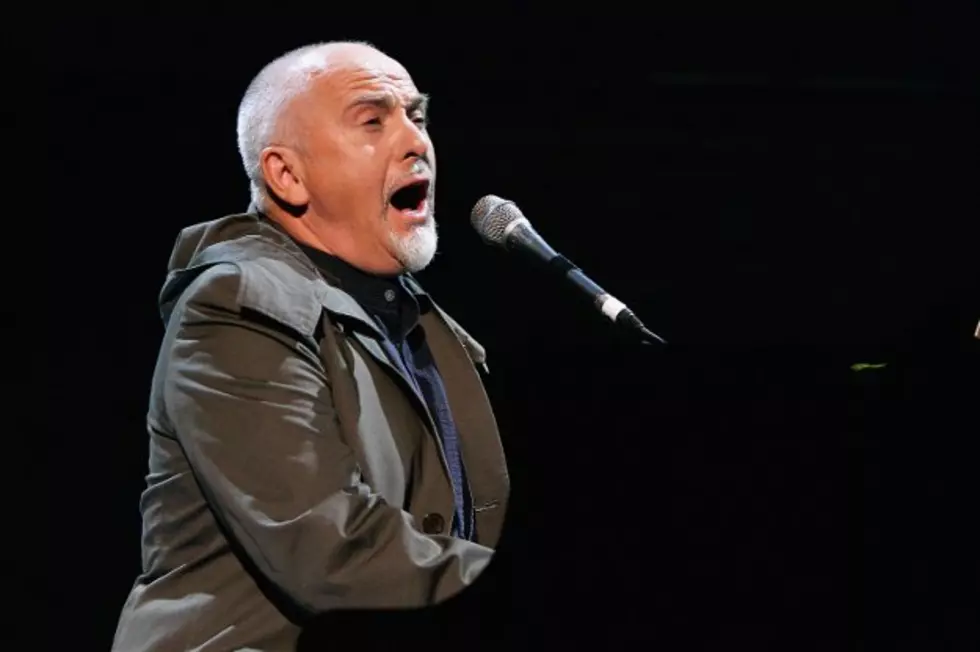 Peter Gabriel Draws On 'Colors Of The Orchestra' To Revisit Old Songs
When Peter Gabriel was preparing to tour with an orchestra in support of his recent album 'Scratch My Back,' the idea to reinterpret his older material came up when he realized he needed more songs to fill out the set. The results have been captured on Gabriel's 'New Blood Orchestra,' due out on DVD and 3D Blu-Ray on Oct. 25.
As he explains to the QuietUs, the challenge behind the whole project was that he wanted to stay far, far away from the typical scenario of the rock band backed by an orchestra. This is after all, Peter Gabriel that we're talking about, so his natural goals with any tour have been traditionally tied to mounting a new and previously unseen experience.
As the former Genesis frontman began to examine his back catalog, he went at it with the idea that guitars, bass and drums would all be left on the sidelines, leaving only voice and the "colors of the orchestra."
Some songs were easier to translate than others. Gabriel points out 'Rhythm of the Heat' as one example in which the transition was fairly seamless, with Peter having the idea to take the rhythm of the drums from the original and performing them with the orchestra. Others, such as 'Red Rain' and 'Intruder,' required a wider lens of imagination to properly render.
The 'New Blood' performance opens with 'Intruder,' and Gabriel recalls working with his one-time Genesis bandmate Phil Collins on the studio version to capture a very specific drum sound using gated reverb.
Collins met producer Hugh Padgham during the sessions, and the pair would go on to collaborate on future Collins solo material, including the song that incorporated that same gated reverb drum sound with great success, 'In The Air Tonight.'
"He hadn't met Hugh before that session and he then invited him to come and work on all of his records and that song went on to become a massive international hit, in the way that 'Intruder' was never going to be. "
Surprisingly, Gabriel reveals that Collins needed some encouragement in the Genesis days regarding his own vocal capabilities, and that words of advice from Peter were likely additional fuel for Phil's eventual transformation.
"We'd be in the dressing room after sound check working on song ideas at the piano. And I remember encouraging him and saying, 'You could make it as a singer if you wanted...' Ha ha ha! But he always had his jazz sessions, he played with people like John Martyn and Brian Eno, he had a very different reputation then. It wasn't an overriding pop direction then. "
More From Ultimate Classic Rock