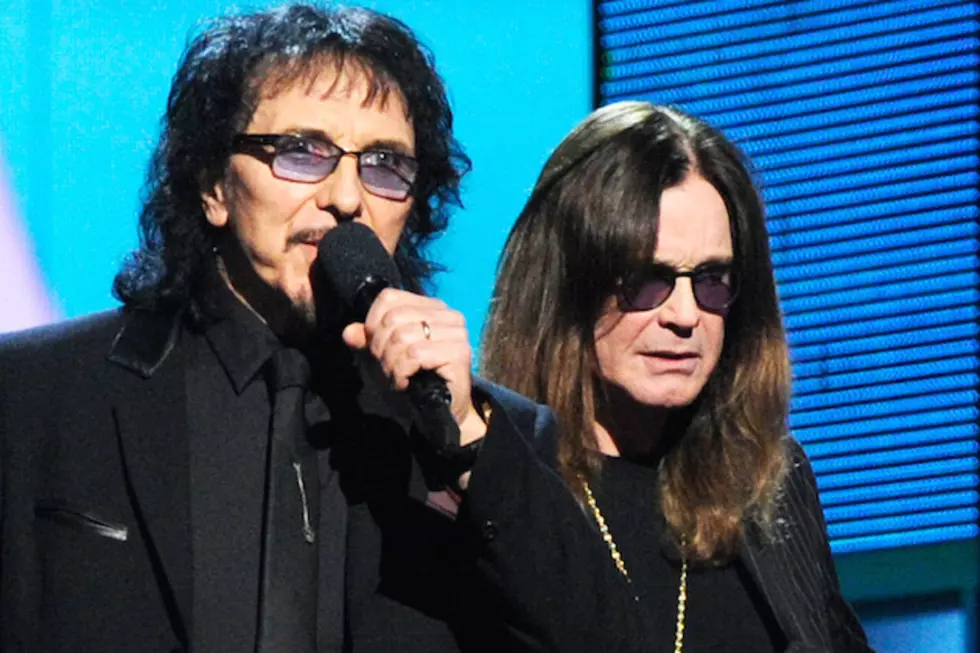 Ozzy Osbourne Feared The Worst For Cancer-Stricken Tony Iommi
Kevork Djansezian, Getty Images
Ozzy Osbourne is opening up about the deep worry he felt upon hearing that Tony Iommi had been diagnosed with a potentially life-threatening disease. Quite frankly, he assumed that his cancer-stricken Black Sabbath bandmate was a goner.
"I always think cancer means death," Osbourne told the Toronto Sun, as Black Sabbath continues touring in support of their chart-topping '13' album. "I didn't know anybody who'd recovered. My wife recovered from colon cancer and that was the first person I ever knew. But he just accepts it and gets on with it."
The diagnosis slowed the recording of the Grammy-winning '13,' but only for as long as Iommi underwent chemotherapy. Once that treatment process was completed in May 2012, Black Sabbath set out on a globe-trotting series of concert dates.
Meanwhile, Osbourne says Iommi appears to be doing fine, despite the health scare. "I mean it's got to be worrying, but he's doing fine I think, I hope," Osbourne says. "I haven't had one of them dark phone calls so I presume he's okay. He's unbelievable."
Black Sabbath plays tonight (April 7) in Montreal, with subsequent dates including Ottawa, Winnipeg, Saskatoon and Calgary through April. The band then returns to Los Angeles to close out the month.
More From Ultimate Classic Rock