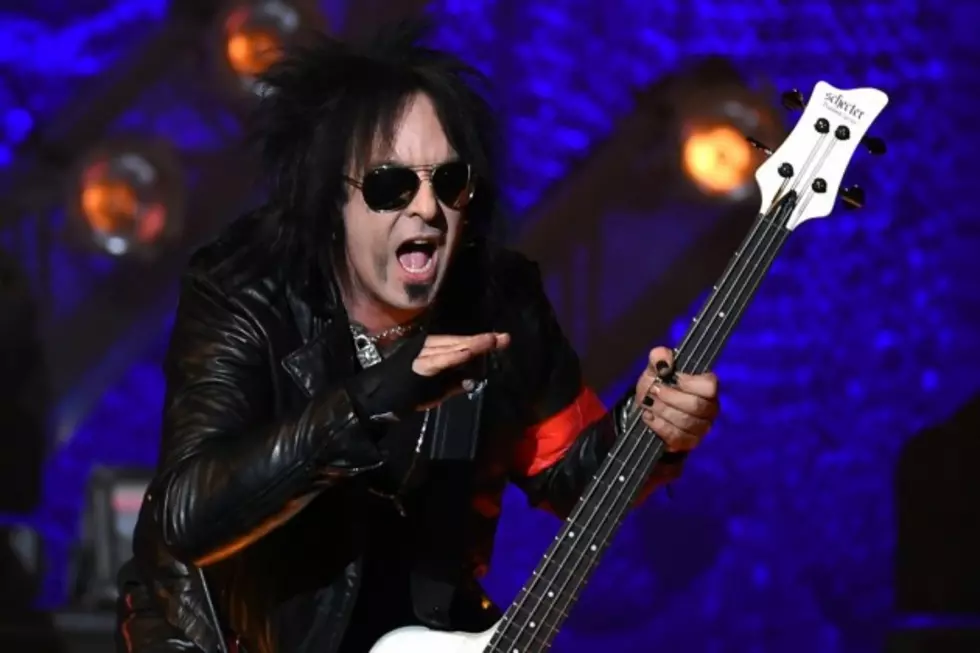 Nikki Sixx: 'I Will Never Play Another Motley Crue Song Again'
Ethan Miller, Getty Images
Once Mötley Crüe plays its final show on Dec. 31, Nikki Sixx intends to give Sixx:A.M. his full attention — and don't expect to hear them play any of his old band's hits. Ever.
Sixx made that much clear during a new interview with RiffYou, pointing out that his expectations for Sixx:A.M. "already have changed" as the Crüe's final tour maps out its last legs. "I'm loving finishing off the Mötley Crüe stuff, but my expectations are high for Sixx: A.M. The first thing we have to do is take it around the world and play in front of everybody," he continued. "Then we have to release the right fourth record and just go out there and do it. My expectations are that we are an arena band."
Stressing that he's always seen Sixx:A.M. as "totally separate" from Mötley Crüe, Sixx says his insistence on making a clean break stems from the deep respect he has for all he's accomplished with his bandmates, and an unwillingness to trade on that legacy as he starts a new chapter.
"A lot of times, I see people try and do 'the next thing' and it's just kind of the same as the other. [If that were me] I'd think, 'Well, why not just do Mötley Crüe?' But why would I do another version of Mötley Crüe? Sixx: A.M. is completely different musically, spiritually, emotionally, visually … and that gives me pride," Sixx insisted. "The people who are coming to see us, are coming to see Sixx: A.M. We don't play Mötley Crüe music and we never will play Mötley Crüe music. The day Mötley Crüe plays its last show, I will never play another Mötley Crüe song again … even if it's one I wrote."
Saying Sixx:A.M.'s recent tour dates have proven to him that he still loves live performance even outside Motley Crue, he refers to his new band's music as "almost a spiritual experience with a positive message at the end" and makes it clear he's eager to show the world what they can do.
"I'm going into uncharted territory," Sixx pointed out. "Which is exciting, because I feel like there are no limitations, no ceiling. We can do anything we set our minds to, musically … and that's exciting."
See Motley Crue and Other Rockers in the Top 100 Albums of the '80s
Motley Crue Albums, Ranked Worst to Best
More From Ultimate Classic Rock